GA-FOILS Wing Foil Hybrid
Front wing sizes: 2000 / 2500 / 1150 HP / 1450 HP / 1750 HP / 890 MP / 1090 MP / 1290 MP / 1490 MP
Fuselage lengths: 72cm / 82cm
Discipline: Freeride
The Hybrid Foil with Double US Plate adapter offers allround performance and the freedom to customize the foil according to your individual requirements. A smooth and extremely early take-off, control in the air and a lot of performance potential provide both novices and advanced foil riders with the right setup for their flight. The Hybrid Wing Foil set is composed of 85cm aluminium mast, an CNC milled aluminium fuselage available in two sizes (72cm or 82cm) and a FREE, HP or MP front wing. For increased agility, lift or speed, you can adjust the foil with one of the many tuning parts.
Set components & Features
---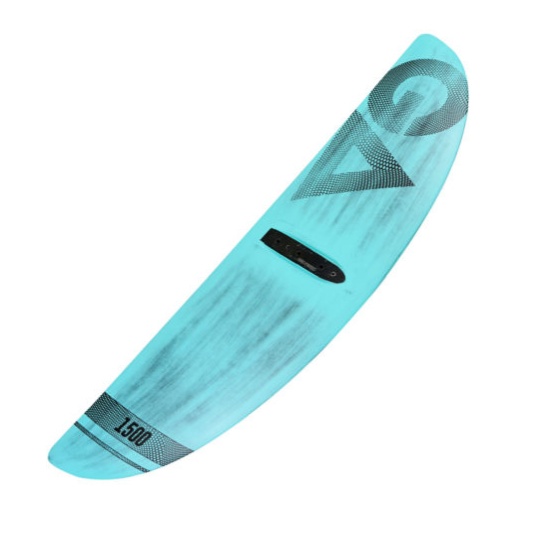 Front Wing
A wide range of different front wings provides riders of different skill levels and weights with exactly the right setup for various conditions.
The FREE front wings in 2500cm², 2000cm², 1500cm², 1200cm² and 900cm² impress with a fine mixture of comfort, performance and lift.
The HP (High Performance) front wings in 1750cm², 1450cm², 1150cm² and 1050cm² aim at highest performance and speed with their higher aspect ratio.
The MP (Maximum Performance) wings available in 890cm², 1090cm², 1290cm² and 1490cm² provide the best speed and acceleration with high aspect ratios and the thinnest profile.
All Hybrid and Mach 1 Foil sets are compatible with all FREE, HP and MP front wings.
---
Hybrid Aluminium Mast
The 85cm aluminium mast of the basic Hybrid setup can be exchanged with a 65cm, a 75cm or a 95cm version, depending on your preferences and the spot you are foiling at. All Hybrid masts provide a great mix of stiffness, lightness, strength and cost-efficiency.
---
Aluminium Fuselage
The CNC milled aluminium fuselage of the Hybrid provides a solid connection to the compatible aluminium masts and is available in 72cm, 82cm (Wing version) and 90cm (Windsurf version). The 82cm version makes the first steps into wingfoiling extremely easy and offers comfort and stability, while the 72cm aims at highest agility for pumping and manouevre-oriented wingfoiling. With the 90cm fuselage you can adapt the Hybrid Foil to foiling with a windsurfing sail easily.
---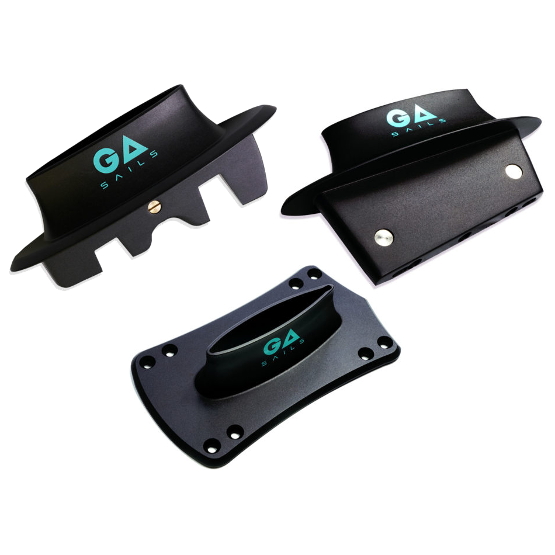 Hybrid Aluminium Base Adapter
In this set you'll get Double US Foil Plate adapter that will fit most of wing foil boards. Three different adapters for Powerbox, Double US Plate or Deep Tuttle fin boxes are compatible with the Hybrid aluminium mast, which allows you to use the foil in different boards and foiling disciplines.
---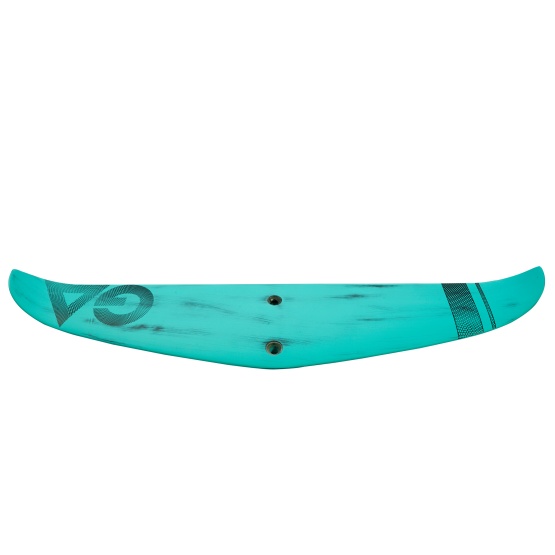 Rear Wing
Hybrid and Mach 1 foils come with 303cm2 rear wing that provides excellent stability and control. You can also choose 260cm2 or 330cm2 stabilizer, which are available as spareparts.
---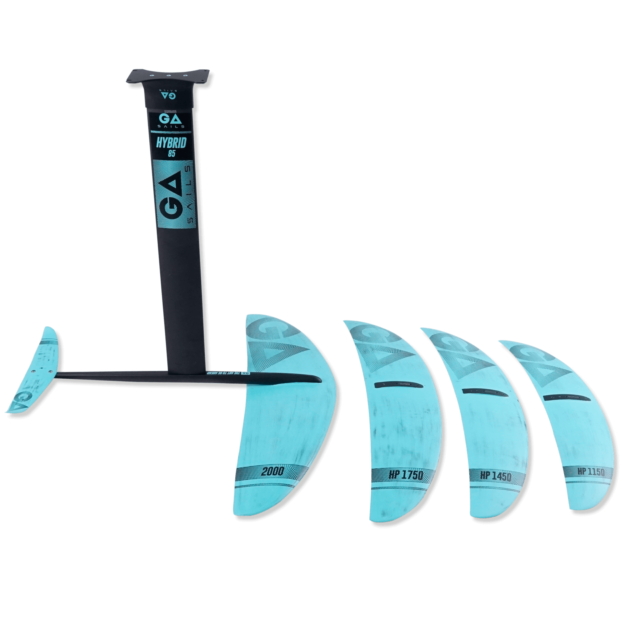 Adaptabe modular design
Each Foil Set from the GA Foils collection can be adjusted to your demands thanks to the wide range of interchangeable spare parts. This allows you to tune your basic set for different conditions, riding styles and skill levels without having to replace the complete foil. Just change the front wing, fuselage, mast or box adapter according to your requirements and enjoy the new characteristics of your foil. You can find all spareparts for these foils here.
For instant answer - open the chat and ask your question. We're active 9.00-17.00 CET.
Is it afterhours? ​No problem - leave us a message and we'll respond early the next day.
​+48 513 020 570
For those who prefer phone calls - that's our number. You can give us a ring between 9.00-17.00 CET.