GA-Wings Foil wing Cross 2022
ALLROUND PERFORMANCE
Sizes: 2.8 / 3.5 / 4.2 / 5.2 / 6.2
An updated profile, new construction and upgraded features enhance the renowned all-round performance of the Cross in each category. The introduction of a brand-new Dacron material from the world's leading sailcloth manufacturer results in an incredibly stiff leading edge and strut, which enhances the direct feeling, power and pumping performance of the wing. Increased rigidity allowed our design team to reduce the profile volume in the tips leading to upgraded agility and easier handling. The Cross features a Kevlar line in the trailing edge for absolute and long-lasting dimension stability and a reworked skin tension for an overall cleaner canopy. Stiffer and more padded handles as well as a new split window design add comfort and safety thanks to the better overview, which makes the Cross the perfect all-round wing for all skill levels.
Features
STIFF AND COMFORTABLE HANDLES - Updated handles provide a great mix of comfort, rigidity and lightness.
REINFORCED PROFILE PANEL - Reinforcements in the profile panel add extra durability and resistance.
BLADDER FIXATION - Bladders are fixed inside the leading edge and strut to prevent slipping and damage.
EXTRA SWIVEL-HANDLE - A removable handle with swivel makes rotation moves in freestyle easier than ever before.
TRAILING DESIGN - An optimal dihedral shape of the leading edge and repositioned LE-handle lead to better and more neutral flagging out.
---
DACRON FROM DIMENSION POLYANT
The new Dacron from the world's leading manufacturer of sailcloth leads to a super stiff and light leading edge and strut skeleton.
---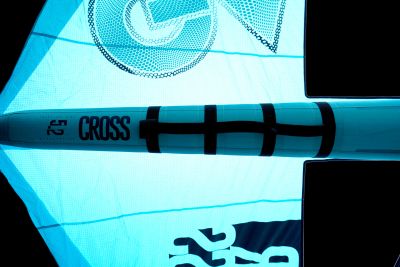 TRIPLE RIPSTOP CANOPY
Extremely strong Triple Ripstop Canopy enhances GA kites' tear strength and provides less water absorption and increased dimension stability together with the updated coating. This leads to the perfect mix of stability and lightness, which results in great flying characteristics.
---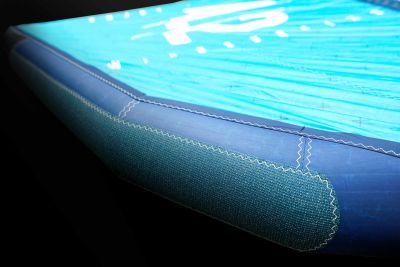 KEVLAR ABRASION PROTECTION
Kevlar on the leading edge, strut and leading edge ends provide protection and durability.
---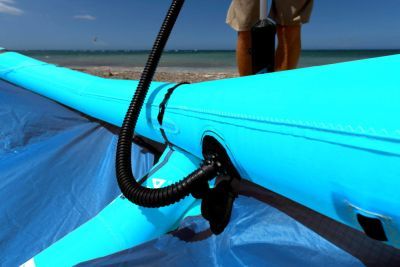 SPEEDPUMP
Double Cross Section Connectors allow you to quickly and comfortably inflate your kite through one valve only. The uncomplicated, light and resilient construction of the connectors provides quick inflation, easy handling and safety one the water.
---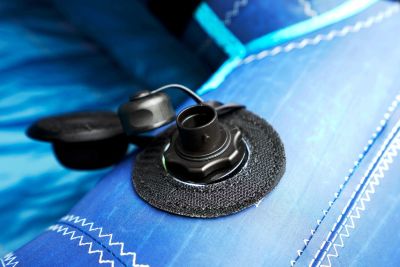 ONE-PUMP VALVE AND EXTRA DEFLATION VALVE
Clean connection and easy and quick inflation and deflation of the strut thanks to the new one-pump valve and extra deflation valve.
For instant answer - open the chat and ask your question. We're active 9.00-17.00 CET.
Is it afterhours? ​No problem - leave us a message and we'll respond early the next day.
​+48 513 020 570
For those who prefer phone calls - that's our number. You can give us a ring between 9.00-17.00 CET.