F-ONE Kite surfboard Shadow 2022
Sizes: 5'4 / 5'6
Discipline: Wave
The SHADOW's hull design and round-pin tail have been designed to offer the best glide and a manoeuvrability like no others.
Designed to inspire confidence in every turn and rail-to-rail transfers, the camel deck and its moderate volume deliver the perfect amount of control.
You get a lot of feedback from the board underfoot which gives you the flow to engage big or super snappy vertical-style turns.
Perfectly balanced, changing feet, turning and jibing are easy and effortless.
Speed is another key feature of the SHADOW. It can handle a fast running swell.
Manufactured in HD Foam Flex composite, this construction improves the balance of flex and stability. It offers lightness and provides a similar feel to classic surfboards. Shock absorbers are placed under the pad to provide extra comfort as well as to increase durability as the absorbers reduce the formation of dents.
Equipped with footstraps inserts, there is no wave this board can't handle.
Technology
---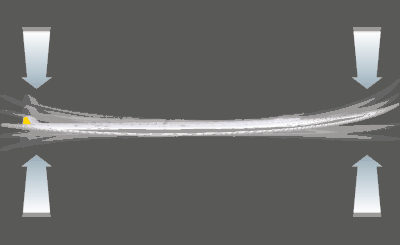 HD FOAM FLEX COMPOSITE
The introduction of this construction has marked a major change into the F-ONE surfboard range and especially on our three key products.
To face the ever higher constrains applied by the riders on their surfkites F-ONE has engineered a new foam composite construction with optimized flex for maximum reliability, comfort and manoeuvrability. The mechanical characteristics achieved by this construction provide a lighter weight and a perfect surfboard feel.
---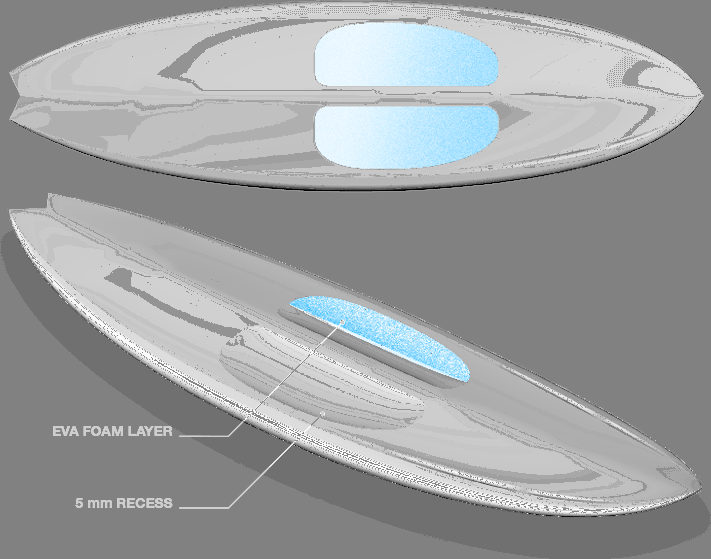 HEEL SHOCK ABSORBER
The deck has been recessed by 5 mm on a wide area underneath the front foot in order to add an EVA shock absorbing foam layer.
This foam layer absorbs effectively all impacts for the riders and makes the board even more durable.
---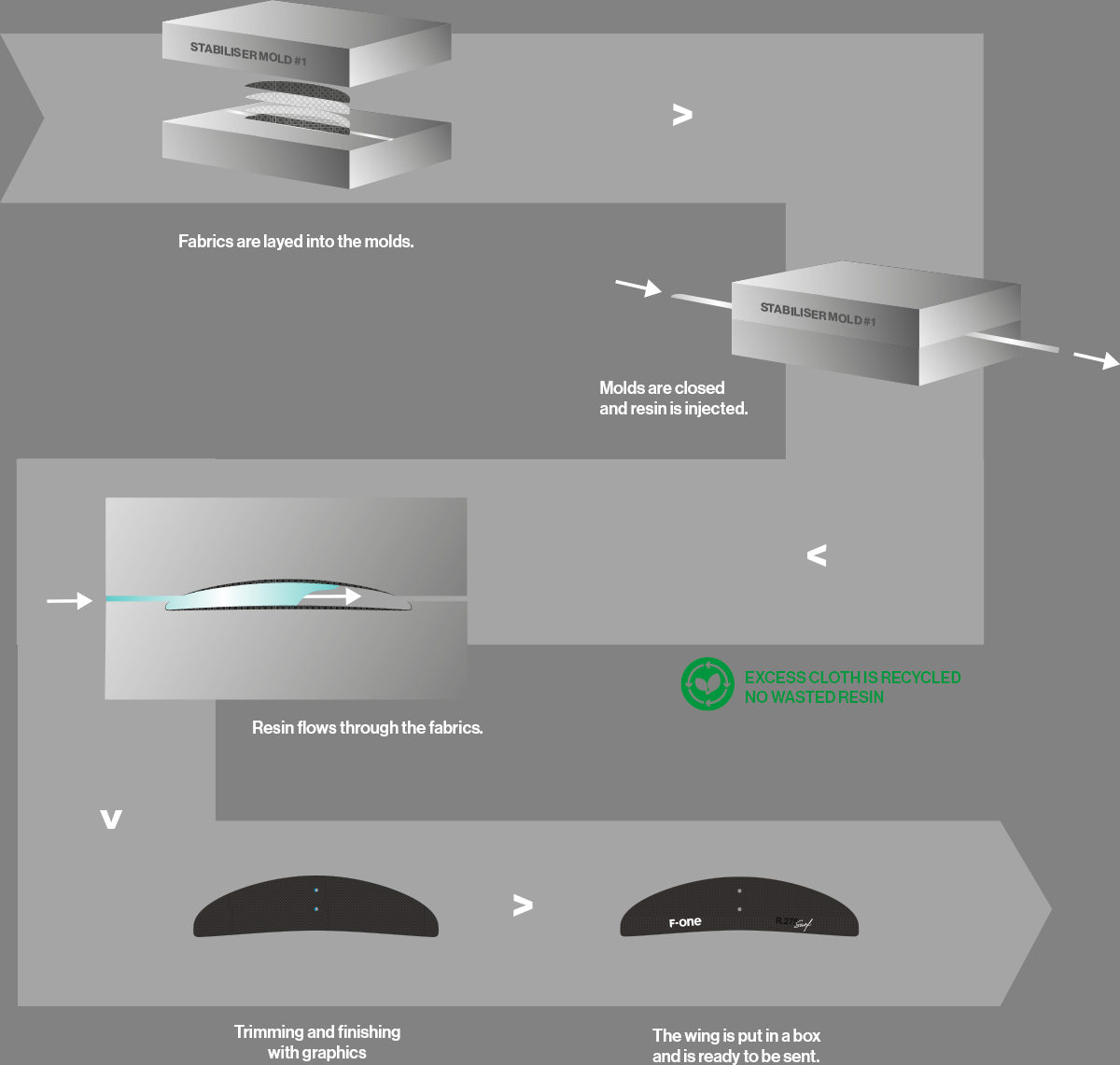 RTM TECHNOLOGY
RTM Technology stands for Resin Transfer Molding. This process uses a closed mold to produce accurate composite parts.
The resin is injected in the mold after it is closed, with the dry fiber having been placed inside beforehand. The closed mold injection allows for great shape accuracy. In addition, the epoxy resin used makes the fins or stabs stronger and more responsive, thus providing a sharper feel on the water.
For instant answer - open the chat and ask your question. We're active 9.00-17.00 CET.
Is it afterhours? ​No problem - leave us a message and we'll respond early the next day.
​+48 513 020 570
For those who prefer phone calls - that's our number. You can give us a ring between 9.00-17.00 CET.