FANATIC Windsurf board Mamba TE 2023
Sizes: 78 / 84 / 94 / 104
Discipline: Wave
The Mamba TE is an evolution of the Stubby and shines with similar attributes in sloppy waves but comes with improved performance for when the conditions turn on.
R&D team has constantly evolved the original shape towards a parallel outline with more pulled in nose and tail sections.
The main functional features of the Stubby are combined with a narrower squash tail and pointy nose - which not only look appealing – they also allow quicker adjustments of your turning radius for more fun when the waves get better.
Combined with early planing and great mobility through the break - you don't have to be a snake to catch every wave on the Mamba TE.
The Mamba TE comes in Fanatic's unique Biax Innegra Carbon Light Finish technology - the ultimate construction for all Wave and Freestyle TE boards.
Features
---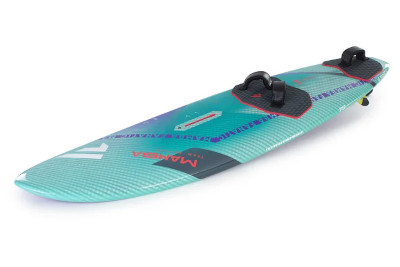 EVOLUTION OF STUBBY
Evolution of the Stubby shape with low-drag parallel mid-section, Stubby rocker and tail channel for extra hold and drive
---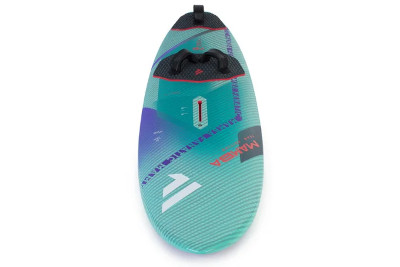 OUTLINE
Pulled in nose and tail for improved turning
---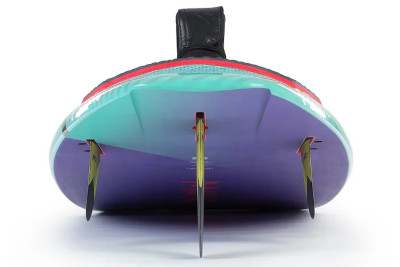 TAIL CHANNEL
Tail channel for extra hold and drive
---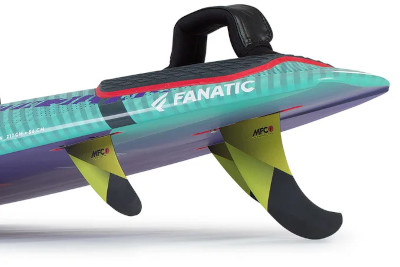 FOOTSTRAP OPTIONS
New double footstrap inserts for maximum load and adjustable stance settings for tighter or personal preference
---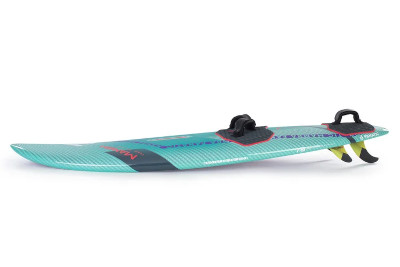 IMPROVED WAVE PERFORMANCE
Keeps speed in sloppy waves/vastly improved down the line performance
---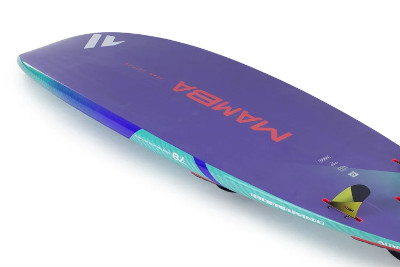 BOTTOM SHAPE
Faster rocker line in the two larger sizes 94/104, more radical bottom shape for the smaller models 78 & 84
---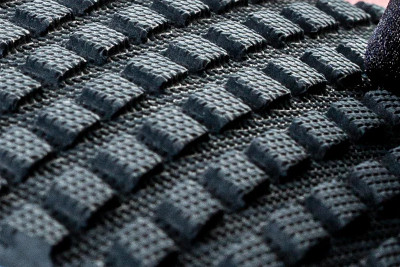 FOOTPAD
Grippy and shock absorbing dual density diamond grooving footpads
---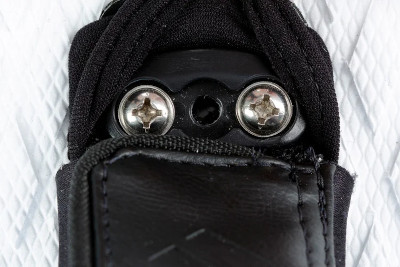 FOOTSTRAPS
Double footstrap inserts for maximum load and adjustable stance settings for tighter or personal preferences
---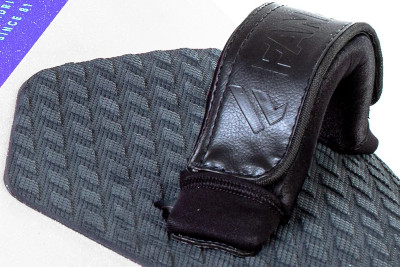 PREMIUM FOOTSTRAPS
Comfortable and easy to adjust Fanatic Premium Footstraps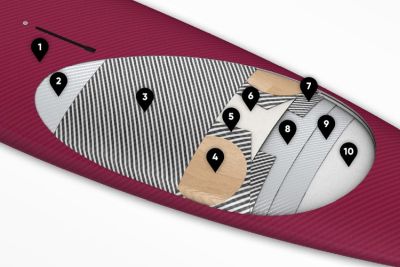 BXIC - BIAX INNEGRA CARBON LIGHT FINISH TECHNOLOGY
Light finish and weight saving graphics
90° fibre layer
45° Biax Innegra Carbon layer
Extra strong heel wood patch
Biax Innegra Carbon heel force patch
High density PVC sandwich core
Biax Innegra Carbon reinforcement
90° Glass reinforcement
Ultralight fibre layer
Super light EPS core
45/45 degree Biax Innegra Carbon fibre, with an additional 90 degree fibre weave layer on top. This combination of precisely placed fibres caters for a perfect balance of flex and stiffness. Extra wide Carbon and Innegra fibres with a linear alignment for best strength and efficiency of each individual fibre. The unique Biax Innegra Carbon Light Finish technology has proven to be the ultimate construction for Fanatic's Wave and Freestyle boards. Fanatic took the initiative to take the next technical step by introducing this new and exclusive high-end fibre finish into all TE models, meeting the high demands of World Cup Team.
Performance features:
Absorbs force from impact extremely well due to 45 / 45 degree weave, and achieves maximum strength via an extra layer of fibres on top with a 90 degree weave
Added durability and 3 % stronger due to the woven fibre of the Carbon and Innegra
Perfectly balanced (50 / 50). Strong, forgiving and impact resistant Innegra combined with a durable Carbon weave
For instant answer - open the chat and ask your question. We're active 9.00-17.00 CET.
Is it afterhours? ​No problem - leave us a message and we'll respond early the next day.
​+48 513 020 570
For those who prefer phone calls - that's our number. You can give us a ring between 9.00-17.00 CET.