FANATIC Windsurf board Foilstyler LTD 2023
Sizes: 93 / 103
Discipline: Foil Freestyle / Wingfoil
New Foilstyler LTD is designed for progressive foilers with focus on manoeuvres rather than straight line performance only. The foil allows riders to link carves, 360s, and even air moves within a short time and distance. For quick change of directions with great connection to the foil - built to carve and pop!
A 100% Freestyle Foiling optimized design, suited for Wind Foiling and Wing Foiling.
Thanks to the multiple footstrap options, the large deckpad and the new mini carry handle on the bottom for optimized handling, the Foilstyler LTD is also suitable for Wing Foiling.
The Foilstyler LTD is built in Full PVC Biax Fibre technology for an optimized weight/stiffness/flex ratio and is available in Size 93 and 103l.
Features
---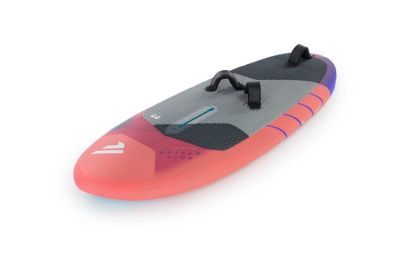 100% FOIL OPTIMIZED
Manoeuvre Foiling optimized design
---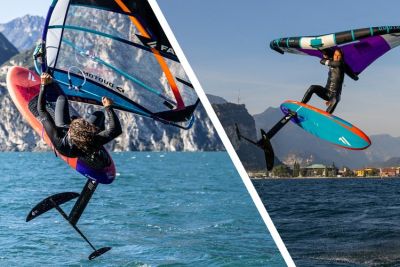 TWO DISCIPLINES
Suited for Wind Foiling as well as Wing Foling
---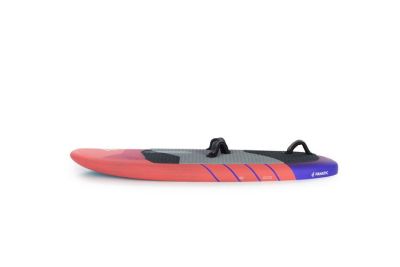 COMPACT SHAPE
Compact and loaded with volume for an early flight
---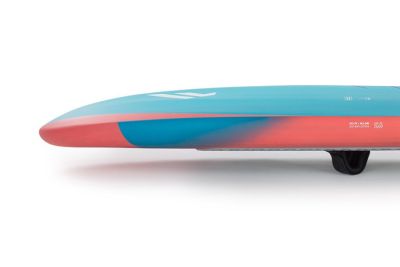 BEVELLED RAILS
Bevelled nose rails for forgiving touchdowns
---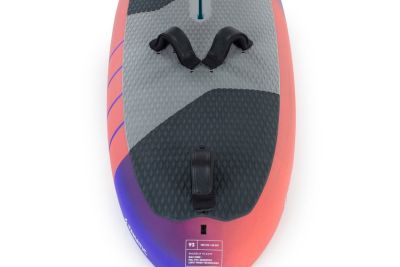 FOOTSTRAP OPTIONS
Multiple footstrap options for Wind- or Wing Foiling
---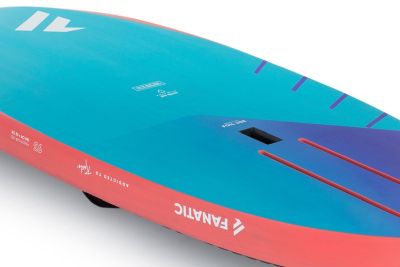 CARRY HANDLE
New mini carry handle for optimized handling
---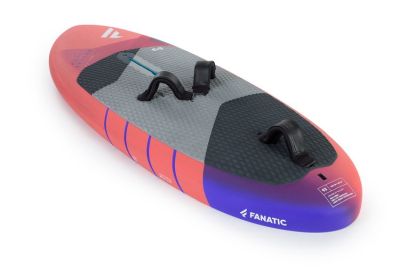 DECKPAD
Large deck pad covers the entire stance area for Wind- or Wing Foiling
---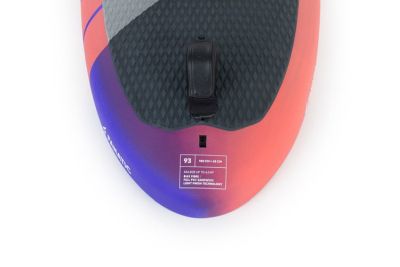 LEASH PLUG
Leash plug on the deck for Wing Foiling
---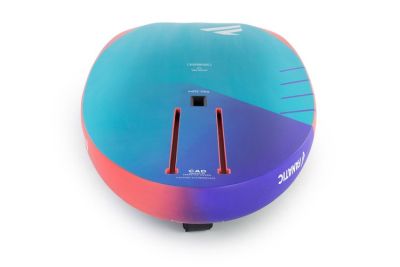 MOUNT OPTIONS
Extra-long Foil Mount, for Wind- or Wing Foiling
---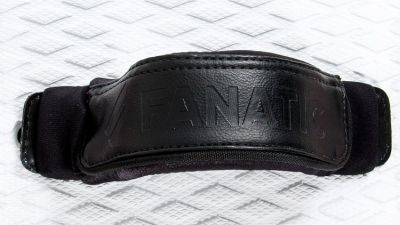 PREMIUM FOOTSTRAP
Comfortable and easy to adjust Fanatic Premium Footstraps
---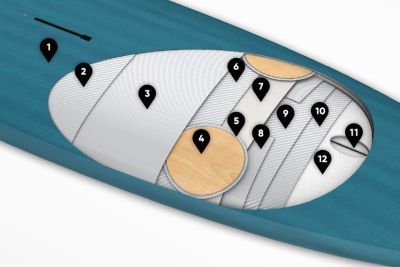 BXF - BIAX FIBRE / FULL PVC SANDWICH LIGHT FINISH TECHNOLOGY
Light finish and weight saving graphics
90° fibre layer
45° Biax fibre layer
Extra strong heel wood patch
Biax Glass heel force patch
90° fibre reinforcement layer
High density PVC sandwich core
Biax Glass reinforcement
90° Glass reinforcement layer
Ultralight fibre layer
Biax Glass T-Stringer
Super light EPS core
When combined with the sandwich construction, this high quality Full Biax Glass and full PVC specification provides an optimized weight / stiffness / flex ratio.
Performance features:
Absorbs force from impact extremely well due to 45 / 45 degree weave, and achieves maximum strength via an extra layer of fibres on top with a 90 degree weave
Light and durable
Full PVC construction
Biax Glass T-Stringer for maximum stiffness
Light weight finish
For instant answer - open the chat and ask your question. We're active 9.00-17.00 CET.
Is it afterhours? ​No problem - leave us a message and we'll respond early the next day.
​+48 513 020 570
For those who prefer phone calls - that's our number. You can give us a ring between 9.00-17.00 CET.