DUOTONE Foil Wing Unit 2022
WAVE & DOWNWIND / JUMPING & FREESTYLE / FREERIDE
Sizes: 2.0 / 2.5 / 3.0 / 3.5 / 4.0 / 4.5 / 5.0 / 5.5 / 6.0 / 6.5
Discipline: Allround wingfoiling
The new Unit will impress you from the first flight. Light, lifty and stable, yet incredibly easy to handle and control with new rigid handles.
The design goal of the new Unit was simple, designers wanted to create a wing with a stable drift that can follow you effortlessly without pulling left, right, up or down when depowered on the wave. At the same time, they wanted a wing that created more lift for improved hang time in jumps and easier handling in maneuvers, all of this combined with a boom-like control and steering. The results will blow your mind, the unit has proven to be Duotones best performing wing to date with unrivalled flying performance.
The slightly wider span of the Unit offers great luffing stability when on the wave and significantly better hang time in the jumps. Yet the wingspan and dihedral still make it easy for less experienced riders, freeriding, cruising or rotational freestyle moves.
Increased segments to the leading edge and panel layout of the Unit have allowed designer Ken Winner to finely optimize canopy tension and twist. The new window layout has led to weight savings without compromising comfort and safety. Simulations on airflow have helped the final tweaks and attention to detail, giving the Unit such a light feel in your hands with an incredible lift through jibes and tacks and instant response when you need it!
Forget what you know about handle equipped wings, Duotones new screwed-on rigid handle still covers pump-and-go simplicity but feels more responsive and direct than any handle wing you've touched.
From the superior flying behavior and handling all the way to packing down and the new bag the Unit wing ticks all the boxes to be your new favorite!
Key features
Flies on the leash - Neutral and effortless on the wave - flies on the leash. The Unit follows intuitive, light and stable when held on the front handle while surfing and during downwinders.
Great stability & upwind ability - The stable profile with moderate dihedral offers a great deal of draft stability, power generation and comfort through gusts and lulls, with excellent upwind ability.
Optimized window layout - Optimized window layout for safety and comfort with a reduction in weight. The new window position offers a better visibility and higher safety with reduced window area at the same time.
Positive lift - Positive lift – easy for tacks, lifty for jumps. The more segmented leading edge and panel layout allowed for optimized canopy tension and twist, resulting in positive lift even through gusts.
Rigid handles - Rigid handles for direct control. Duotones unique lightweight screwed-on handle solution offers boom-like comfort and control with direct steering and a grip range of 26cm per handle.
Tight canopy tension - Tight canopy tension and finely tuned wingspan. Slightly higher wing span adds higher drift stability, better power generation, lift and hang time in jumps.
Features
---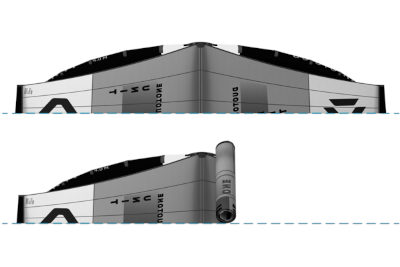 PACKING SIZE
The Unit is easy and fast to set up and packs down small, which makes it the perfect travel companion. The new backpack makes packing and carrying your Unit as easy as it gets and stores your wing in style.
---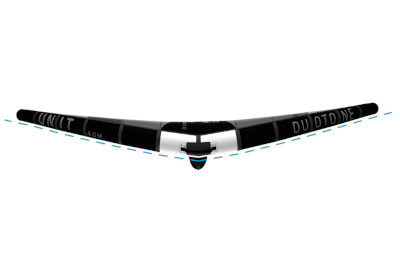 WING GEOMETRY
Tight canopy tension and finely tuned wingspan for powerful and direct power delivery, better drift stability, more lift and extra hang time.
---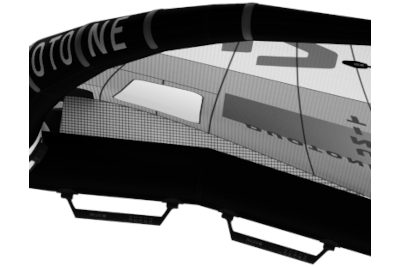 RIGID HANDLES
Unique lightweight rigid handle design offers boom-like comfort and control with direct steering and a grip range of 26cm per handle.
---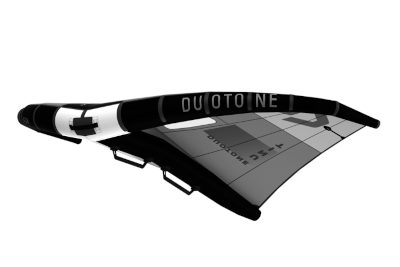 SEGMENTED FRONT TUBE
Segmented front tube with improved stiffness in the center panels and better flex behaviour.
---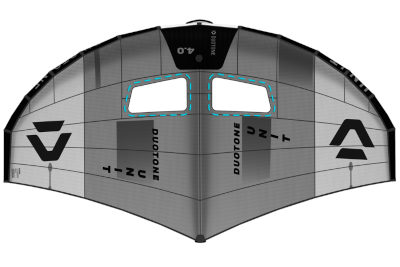 WINDOW
Optimized window layout for safety and comfort with a reduction in weight.
---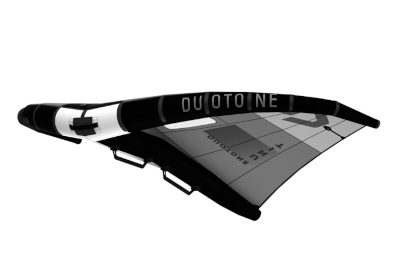 TIGHT CANOPY TENSION
Tight canopy tension with minimal flutter and stable draft position.
---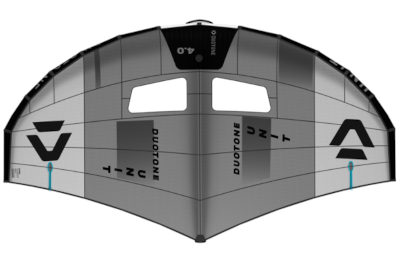 MINI BATTENS
One small batten per side reduces flutter and drag to a minimum and support upwind ability and top end performance.
For instant answer - open the chat and ask your question. We're active 9.00-17.00 CET.
Is it afterhours? ​No problem - leave us a message and we'll respond early the next day.
​+48 513 020 570
For those who prefer phone calls - that's our number. You can give us a ring between 9.00-17.00 CET.