DUOTONE Kite twintip board Select SLS 2022
Sizes: 132 x 39 / 135 x 40 / 138 x 41 / 141 x 42
Discipline: Freeride
The Select SLS is a high end, high performance freeride board, SLS stands for strong, light, superior, and the unique construction put it a step above the rest. Using Textreme Innegra carbon significantly reduces the overall weight of the board while increasing the responsiveness and pop. Every session feels electric on this board, no matter the conditions.
It has incredible early planing abilities thanks to the flatter rocker line; this also gives the board a blistering turn of speed. If you want a board that won't hold you back when you are on the water, this is it. Perfect for big air, ripping big turns and blasting around the Select SLS will have you stoked on every session. The Select has long been the benchmark for comfortable freeride boards; now the SLS version takes that award-winning platform and adds another dimension of performance.
If you want the ultimate freeride board to make every session count, the Select SLS is the board you need under your arm as you walk down the beach…
Key features
Smooth Carving - Super smooth carving due to Space Flex tips.
Space Flex tips - Comfortable ride and early planing due to Space Flex tips.
Step Mono Concave bottom - The fastest and easiest to ride bottom concept. It can be carved easily through turns and always delivers the right grip. It starts to plan early, allows smaller fins and helps to go upwind.
Textreme Innegra - Textreme Innegra is the reason for lightweight, responsiveness and great dampening abilities.
Grab Rails - Grab Rails making handling easy and helping with grabs and boardoffs.
Responsive and light Biax Carbon - Biax Carbon is offering a light and very responsive board.
Technical features
---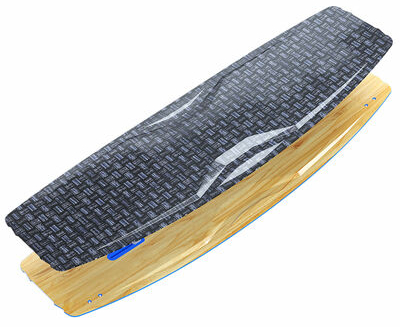 INNEGRA SLS TWINTIPS
Due to Innegra, SLS Twintips are very light, incredible durable, noticeable smoother and more responsive than any other Twintip. Added performance and durability without adding weight, the lightweight fibre Innegra makes it possible! All SLS boards offer incredible dampening performance, are absolutely smooth in chop, allowing a cleaner edging and resulting in less knee and back fatigue. SLS Twintips are equipped with very controlled and explosive pop due to less vibration compared to normal carbon boards.
---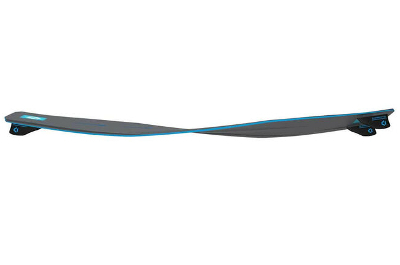 TORSION FLEX
The special shape of the 3D cap allows torsion of the long axis of the board. This gives them more grip on the heel-side edge, rich and smooth landings, a direct drive and better upwind performance. Invented by Duotone.
---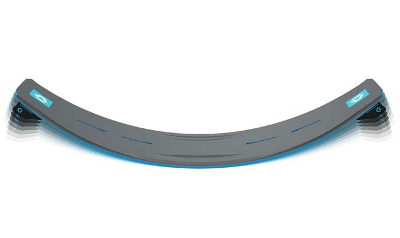 MEDIUM FLEX
The Medium Flex boards combine competition performance with every day comfort. Precise adjusted materials offer control, power and comfort in just the right way to feel good in every possible riding condition.
---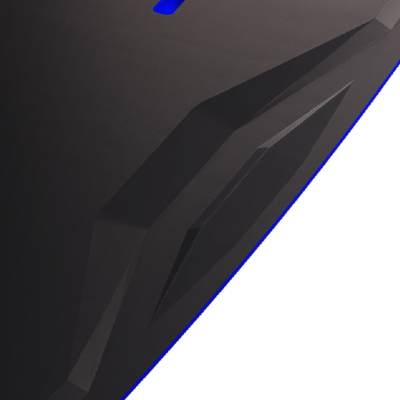 GRAB RAILS
Grab Rails for easier board off manoeuvres and comfortable general riding.
---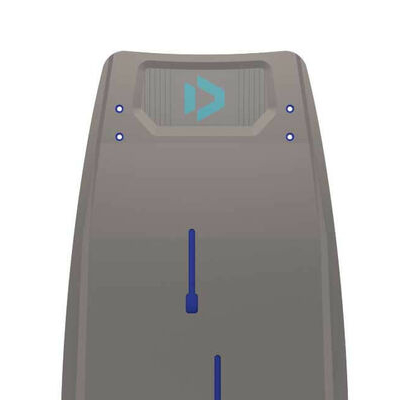 SPACE FLEX TECHNOLOGY
Space Flex adapts to the water´s surface and enhances all turning characteristics. Stiff outside frame coupled with the soft tips creates smooth water release and early planing. Reduction in swing weight facilitates easier tricks and faster rotations.
---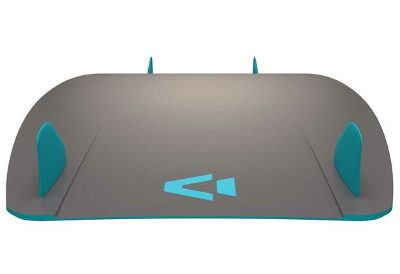 STEP MONO CONCAVE
The Step Mono Concave is the fastest and easiest to ride bottom concepts. It can be carved easily through turns and always delivers the right grip. It planes early, allows smaller fins and helps to go upwind with ease.
For instant answer - open the chat and ask your question. We're active 9.00-17.00 CET.
Is it afterhours? ​No problem - leave us a message and we'll respond early the next day.
​+48 513 020 570
For those who prefer phone calls - that's our number. You can give us a ring between 9.00-17.00 CET.