CRAZYFLY Hyper Kite 2021
Sizes: 7.0 | 9.0 | 10.0 | 12.0 | 15.0
Model: 2021
This kite is hyped up. High performance. Big confidence. Power. Muscle. No hassle. Emotion. Devotion. Addiction. Perfection. Pure power. Rush hour.
Meet the long awaited king of the air. This rocket launcher of a kite takes you to the moon and back. From zero to hero. In split seconds. No jokes. It delivers.
With the strongest 5 strut kite frames we have ever made, the Hyper is rock solid. No fuzz in the air, just pure lift, glide and smooth touch down. With Triplex Ripstop, it pulls. It pulls a lot, like a train.
Medium bar pressure gives power on demand and ultimate control for this big air boosting machine.
High aspect, no respect. Pull to play, accelerate. Oh damn, hit the break, load up, get high. Let fly. Come down. Retry.
Package content.
Sculp kite
Kitebackpack
Small repair kit
User manual
Crazyfly boards and kites are covered by a 3-year warranty. In order to qualify for the three years warranty, all you have to do is to register your kite or board online on the producer's website within 30 days since the purchase of the product.



Features
---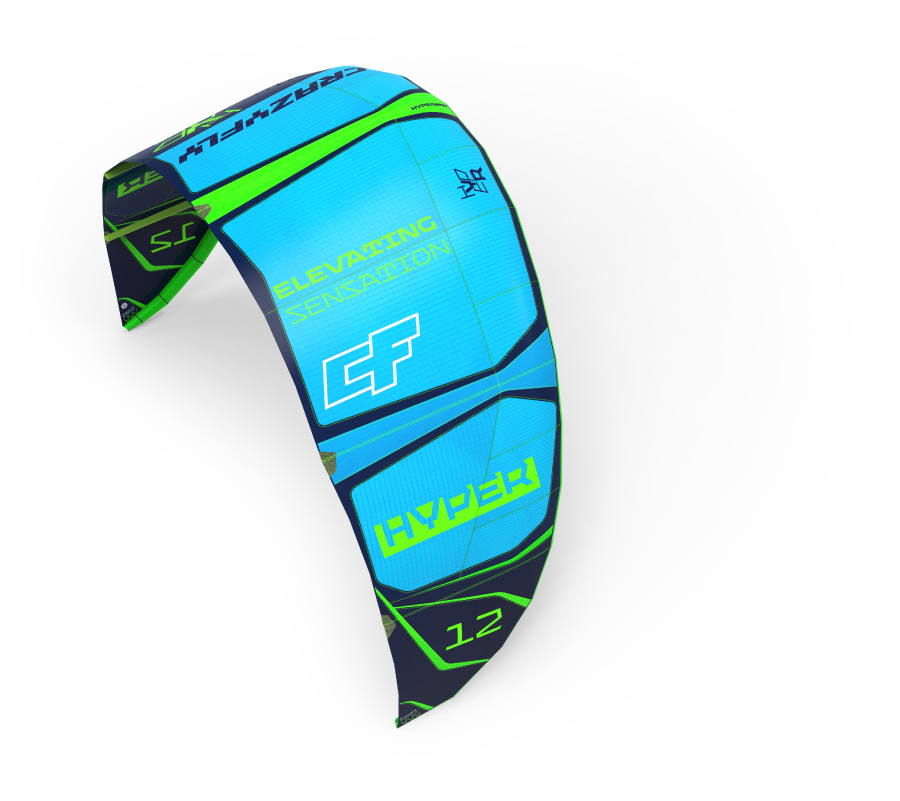 Delta Bow Shape
This shape is a mixture of Delta and Bow shapes taking advantages of both. It offers lots of depower and boosting power on demand, automatic relaunch and maximum airtime. The Delta Bow shape is easy to control with low to medium bar pressure. This shape is ideal for riders looking for powered freeriding, big air jumps and hooked in freestyle.
---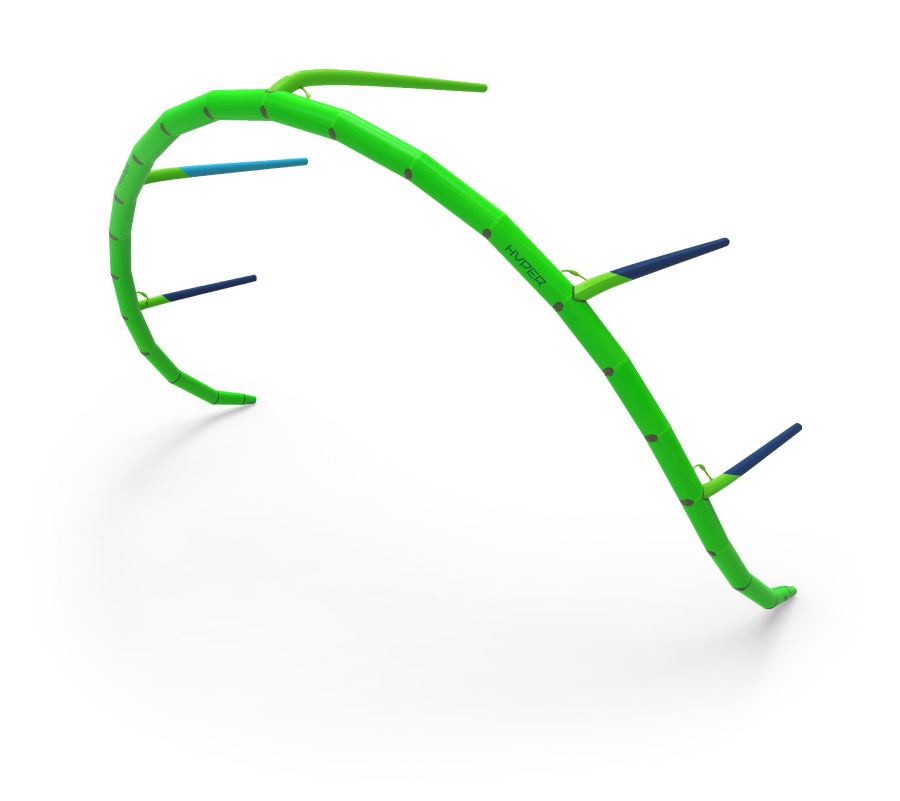 5 Strut Design
The five strut design creates a very strong and sturdy frame for the canopy and is much needed for kites with longer wingspan, such as Delta Bow shaped kites. For high performance big air kites, like the Hyper, it is crucial for the kite to keep its shape and this is best achieved with the support of five struts.
---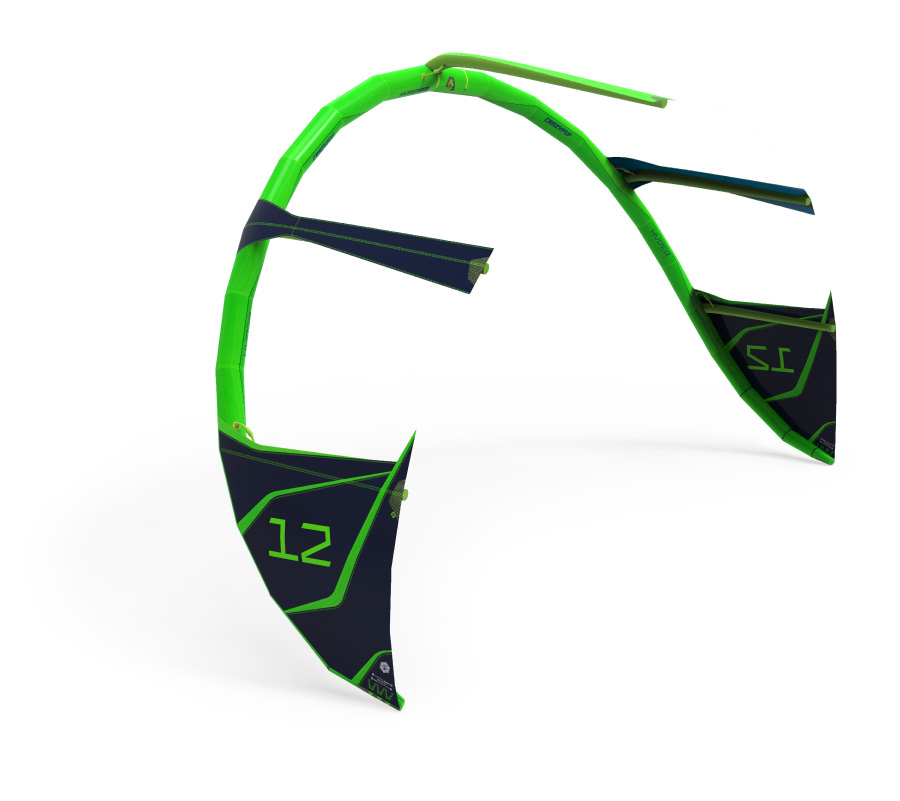 Dacron frame
Heavy duty Dacron frame is the backbone of CF kites. Without sacrificing strength, designers were able to take multiple reinforcements inside the kite, which allowed to use more dacron on the canopy without adding more weight to the kite. The heavy duty Dacron frame ensures the best strength to weight ratio and makes the kite much more rigid, correctly shaped, stronger and durable. This results in amazing flight stability, more dynamic reactions to rider input and explosive boosts.
---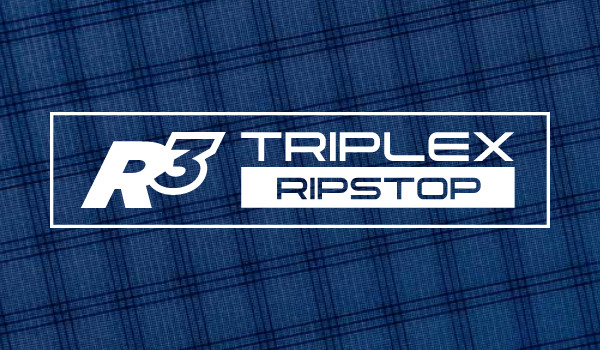 Triplex
Brand new and exclusive to CrazyFly, they introduced Triplex, the most advanced ripstop material on the market. Triplex has by far the best strength to weight ratio and with triple coating its durability is unmatched. The coating protects the fabric from UV rays, salt and abrasive objects, such as sand. Triple coating and three ripstop yarns ensure the lowest possible elongation and deterioration of the material till date.
---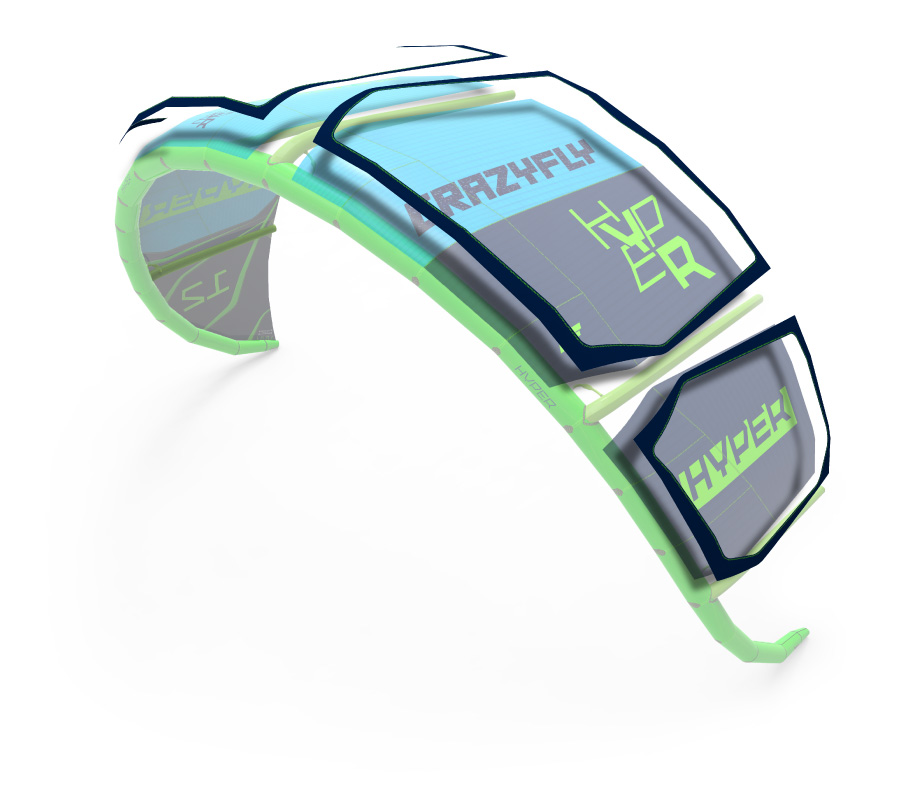 Markcloth Fusion Lining
Engineers use Markcloth to strengthen all areas where the heavy duty kite frame materials meet the lightweight canopy. Markcloth is a mid-weight high strength fabric, ideal to create the ultimate fusion between the higher weight and lighter weight fabrics. All transitions between the frame and canopy are in round shapes, rather than sharp angles and straight lines, as the round shapes spread tension more evenly. Of course, this increases the durability of the kite.
---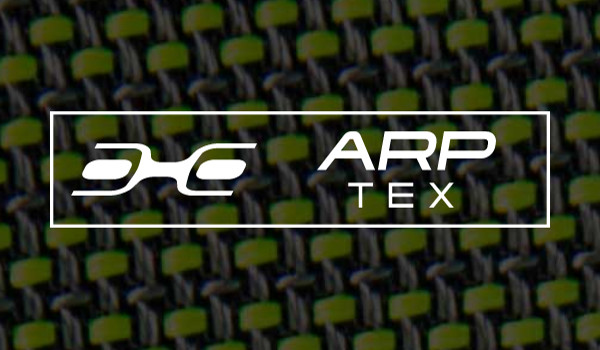 Arptex
Arptex sits at the top of abrasion resistant polyamide textiles. This high tech fabric made in Italy can handle plenty of abuse without getting damaged. The official number is 100 000 contacts with abrasive surface before the material starts deteriorating. This is why designers selected Arptex as the most suitable material to protect CrazyFly kites in the most abused areas and increase the size of the Arptex Shields.
For instant answer - open the chat and ask your question. We're active 9.00-17.00 CET.
Is it afterhours? ​No problem - leave us a message and we'll respond early the next day.
​+48 513 020 570
For those who prefer phone calls - that's our number. You can give us a ring between 9.00-17.00 CET.