ION MENS WETSUIT ONYX AMP SEMIDRY 4/3 FRONTZIP 2018
Neoprene thickness: 4/3
Long sleeves
Long legs
Front Zip
For Who: The competitive or performance hungry rider who wants showcase their rad riding skills.
The Amp level represents 'exceptional performance' especially in terms of stretch. The Ninja_Knee construction is primarily supported by the famous Maki_Tape. Desiners have enlarged the back panel which saves some weight and increases the area of plushy lining
---
AQUA-Α™
All ION Wetsuits use the new Aqua-α ™ technology. Aqua-α ™ is a solvent-free and completely water-based glue. ION also uses dope dye, which is great for the workers at the factory as there is nearly no bad smell from the glue. The difference is huge. A good step for the people behind all the great wetsuits!

Features
---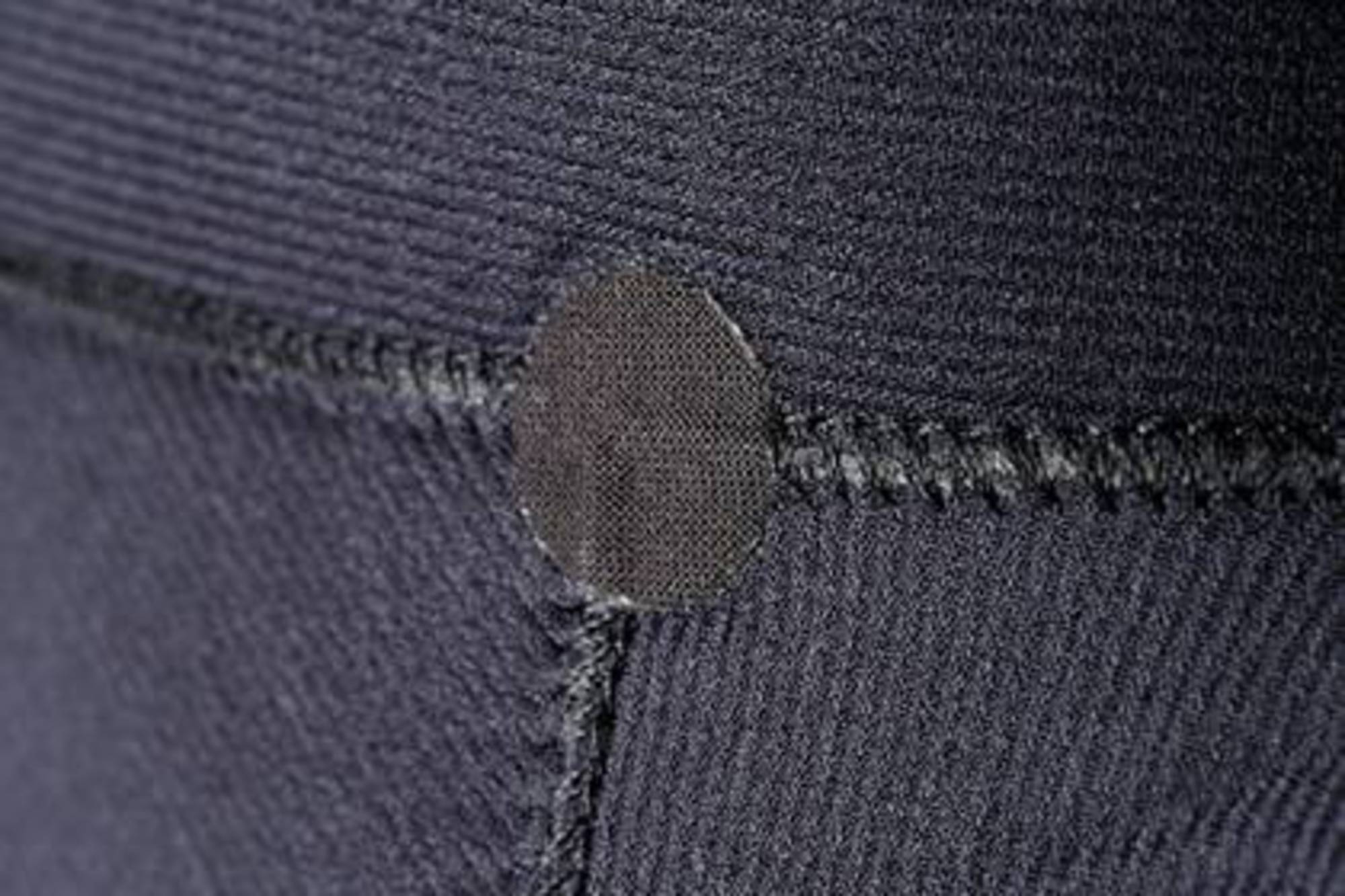 SEAM_REINFORCEMENTS
All stress points are reinforced and secured from the inside with Melco tape for increased lifespan. If you accidentally left the suit in the trunk of your car on a hot day, they can start to peel off. Don't panic! Gently use an iron over the affected area as the glue is activated by heat.
---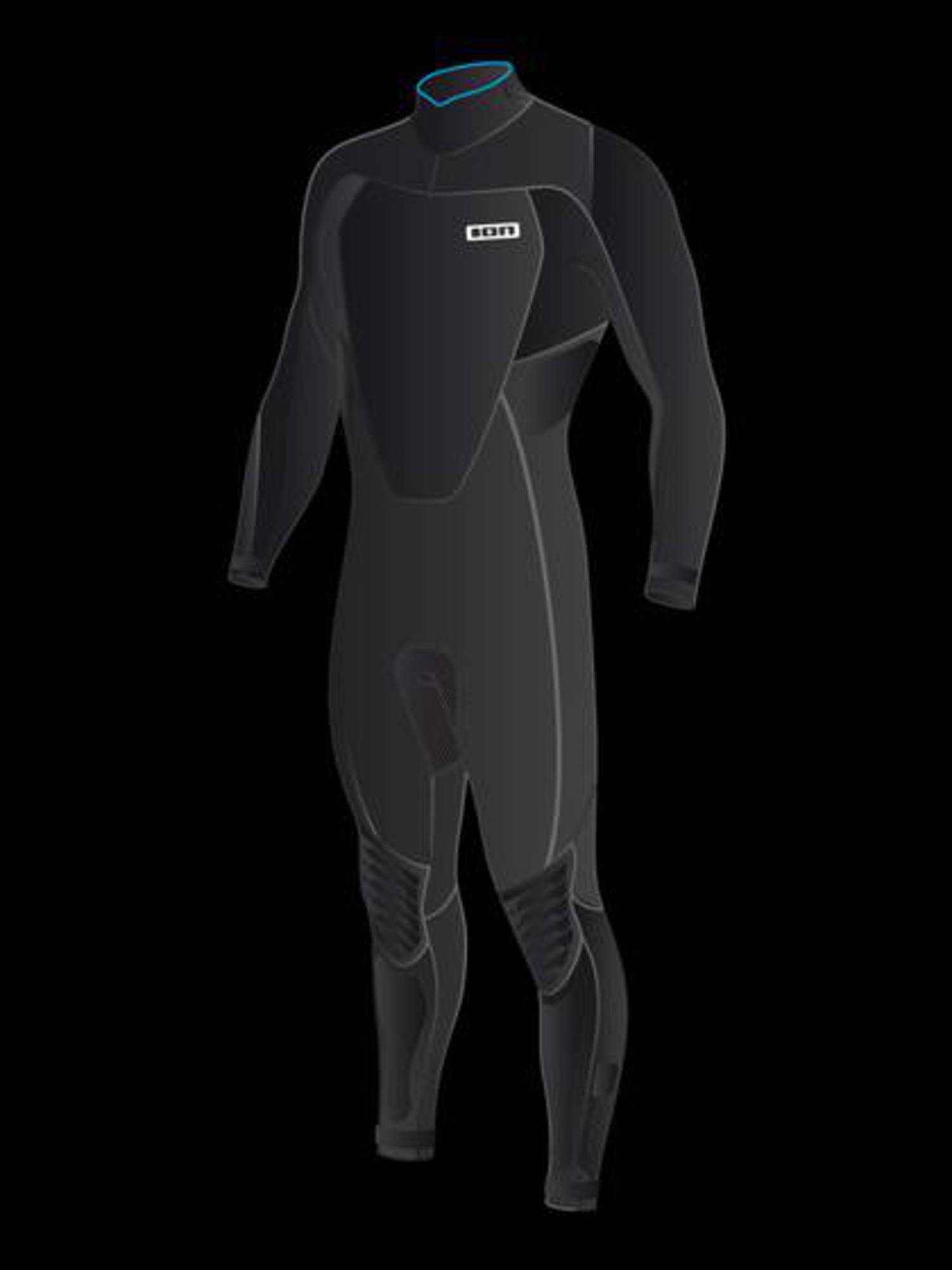 CONTOUR_CUT
To improve flexibility and comfort, all ION wetsuits come with the Contour_Cut. It greatly enhances flex in the collar, wrists, elbows and insteps.
---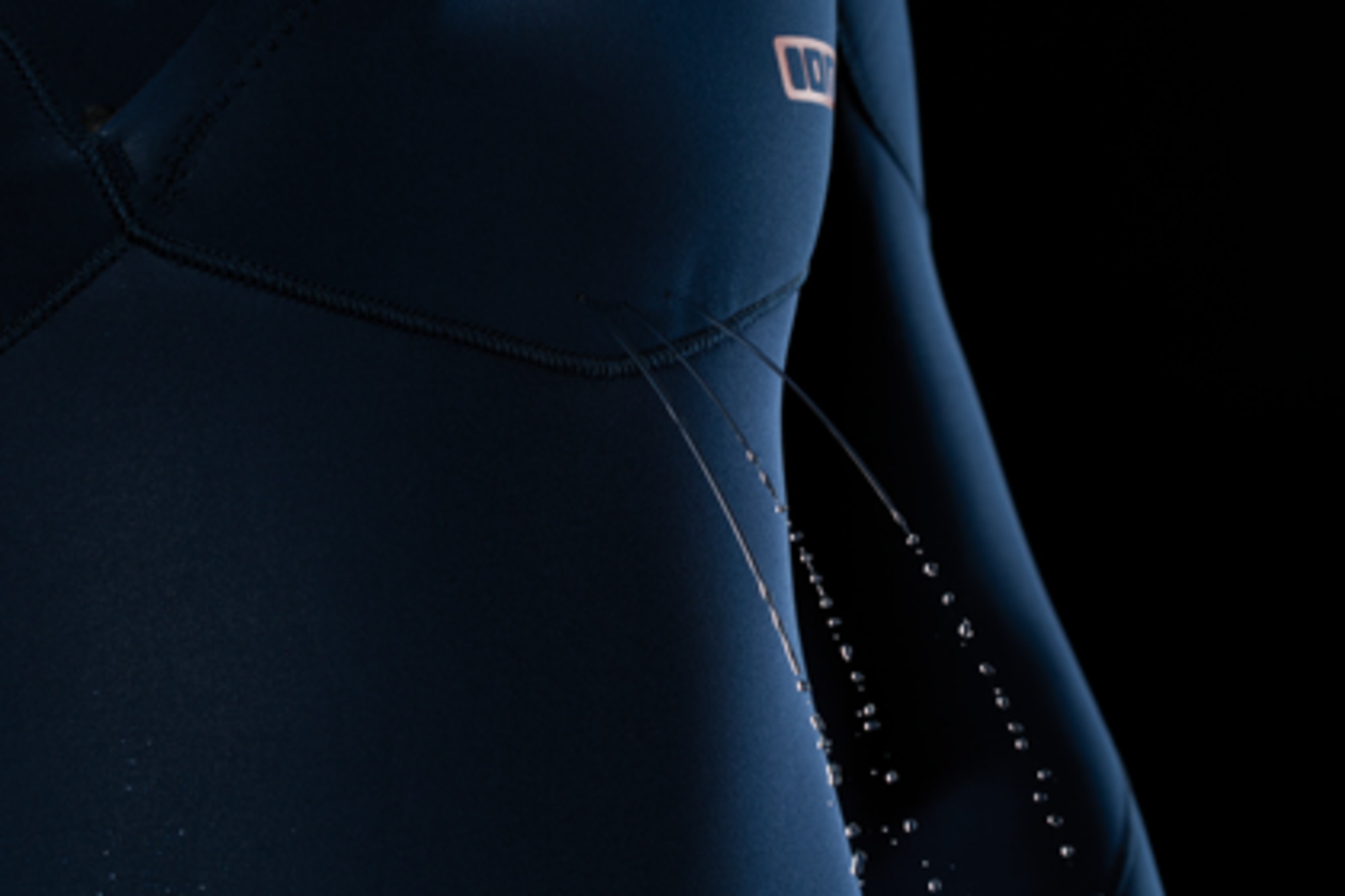 DRAIN_HOLES
Whenever two flaps overlap there is a chance that water can accumulate. In order to combat this we assure that quick water release is provided when needed, so Drain_Holes are secured in place from the inside and won't expand.
---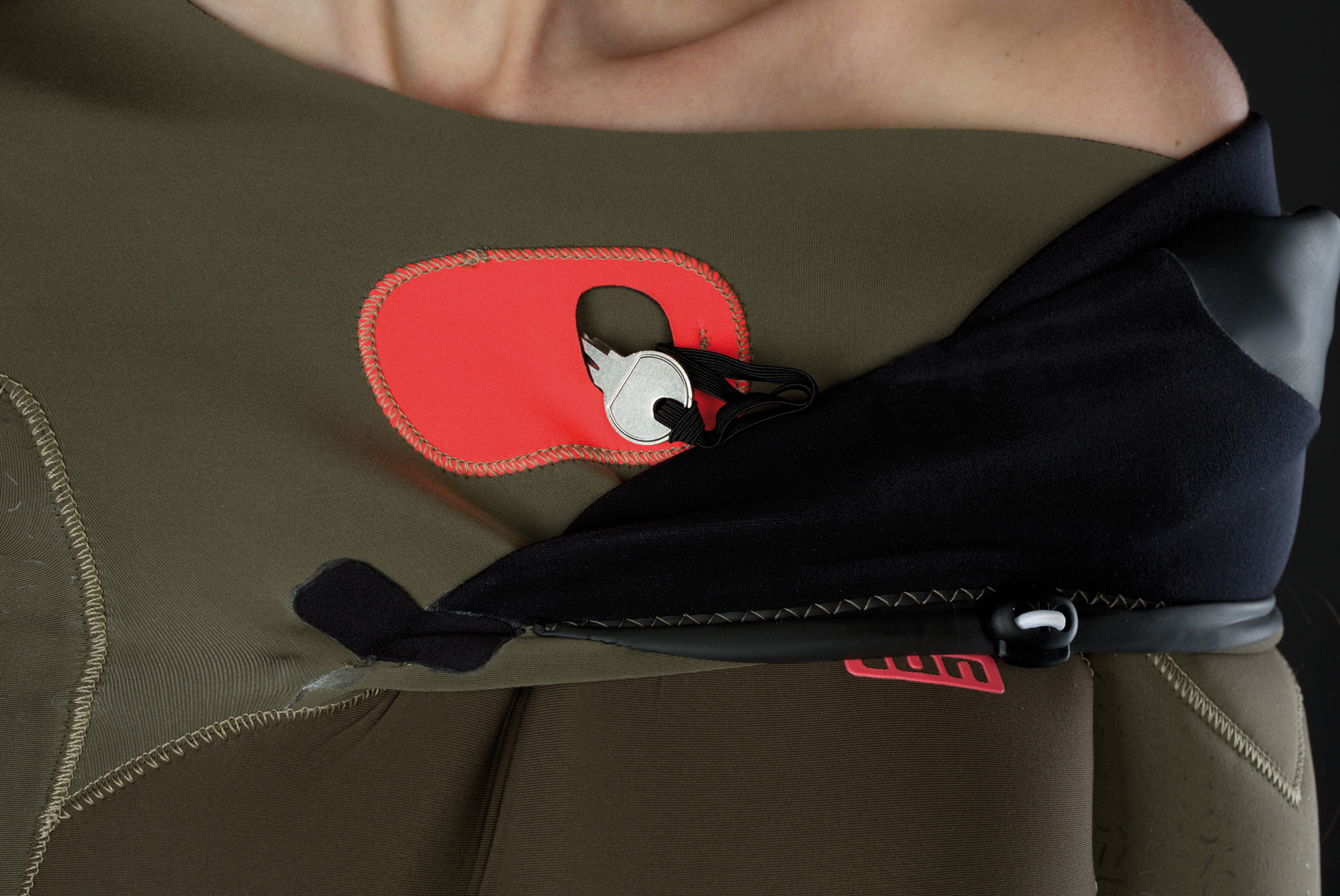 INTERNAL KEY_POCKET
Small pocket for your key. Please note, only store water resistant keys in order to avoid any damage. Placed on the back inside.
---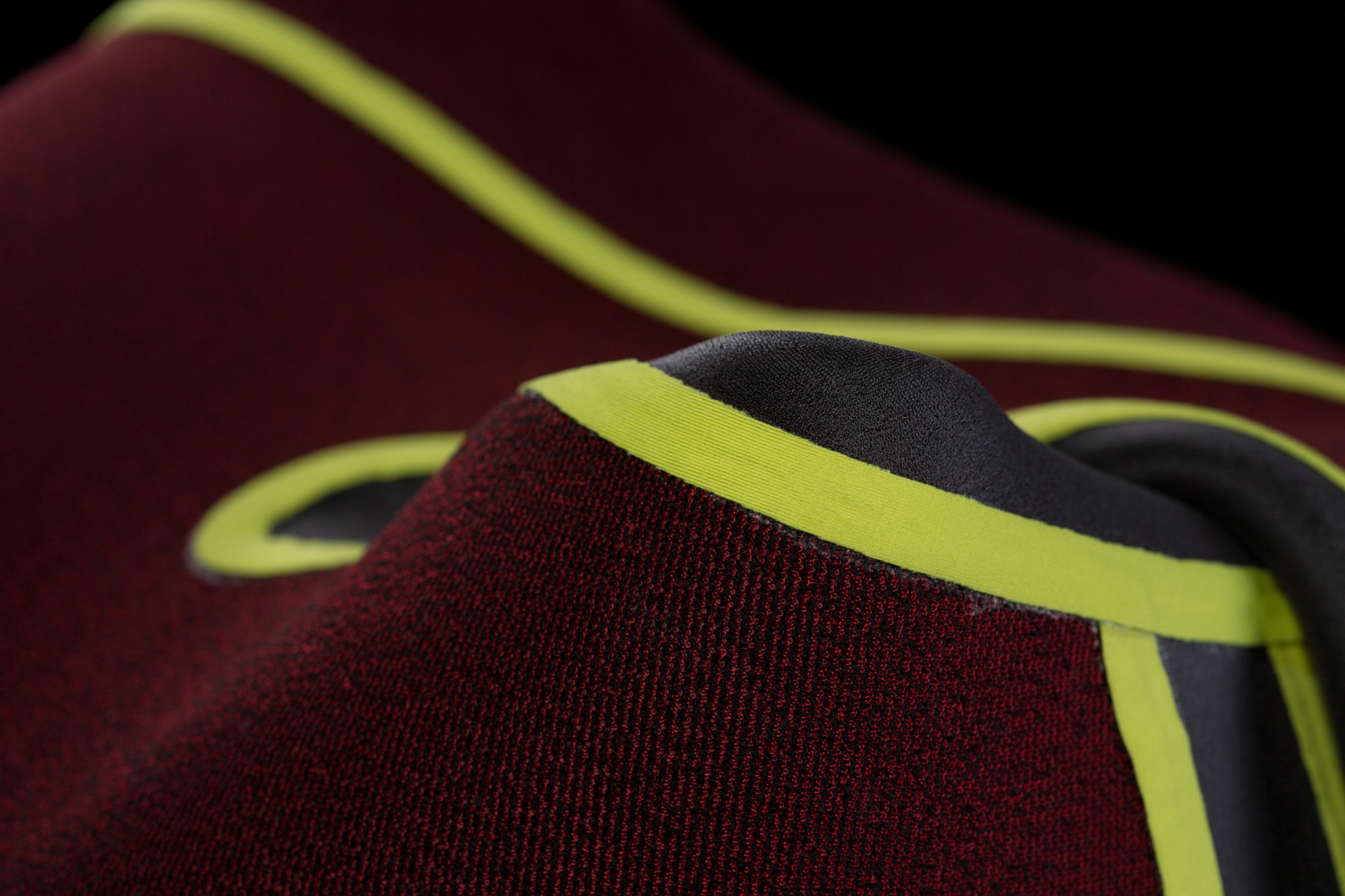 MAKI_TAPE 2.0
Improved version of highly elastic neoprene tape securing every inch of lower body seams and highly stressed cuff area.
---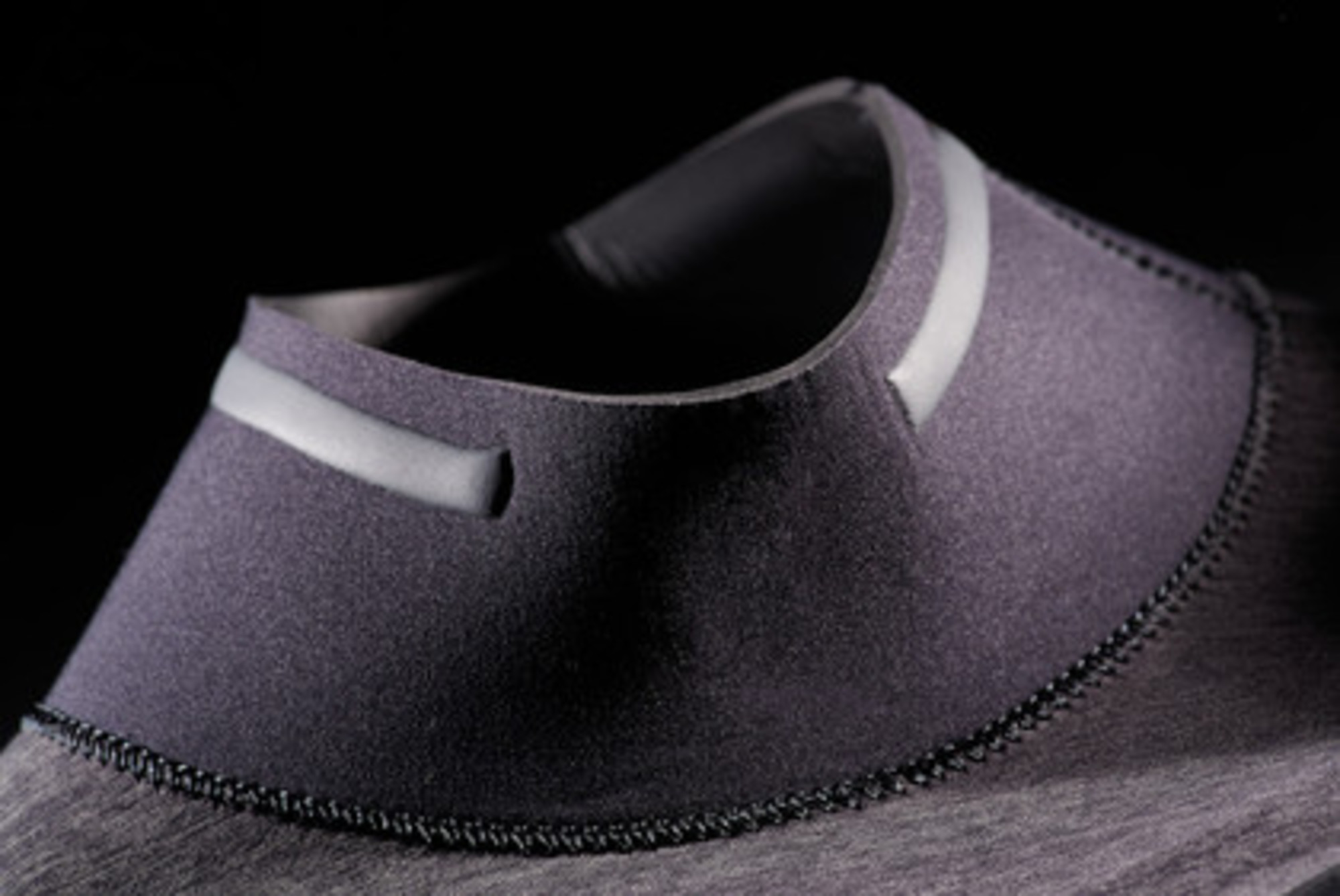 SEAL_TIGHT
Easy entry, less fragile seams and better sealing.
---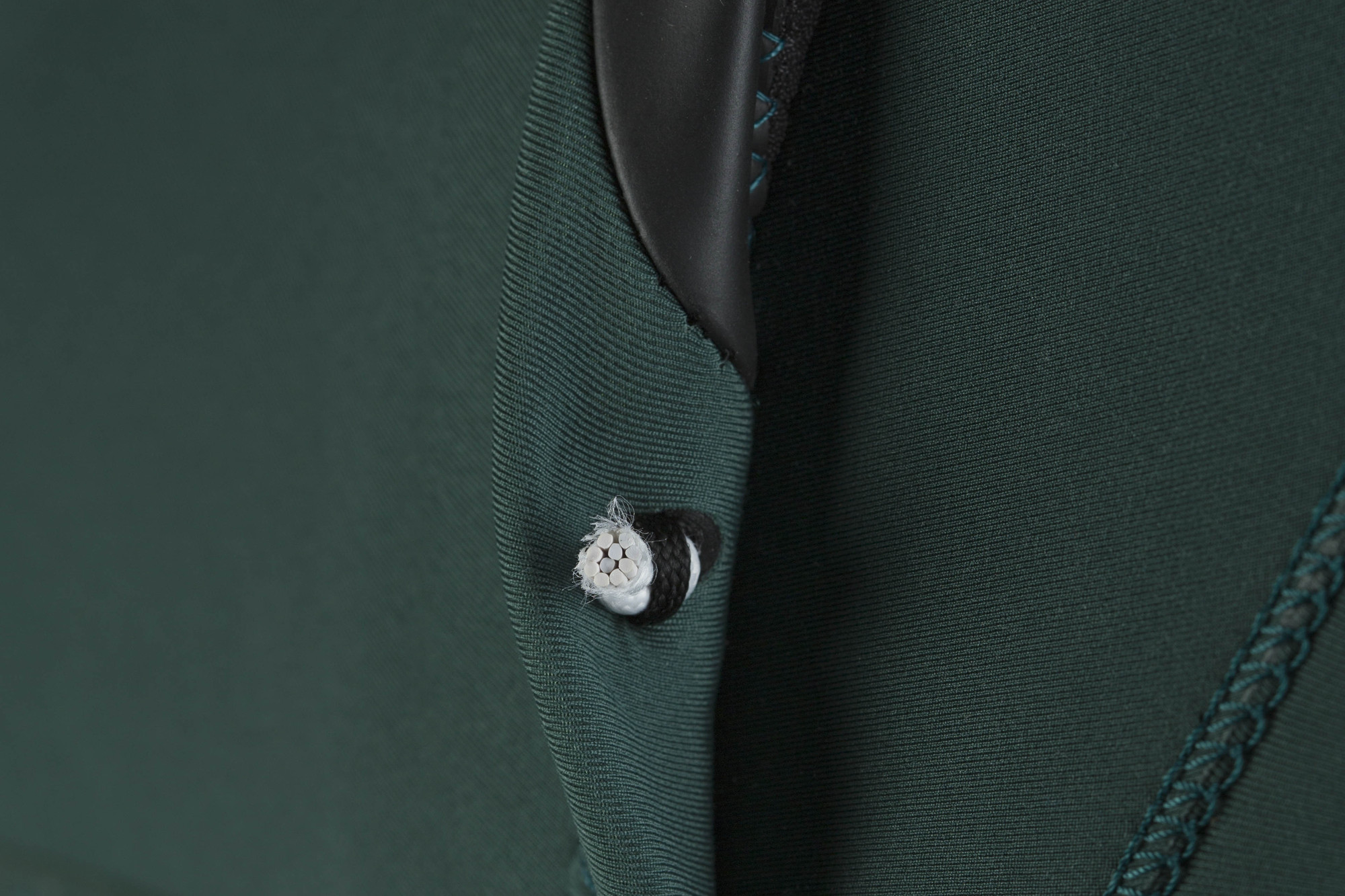 DRAW_CORD
---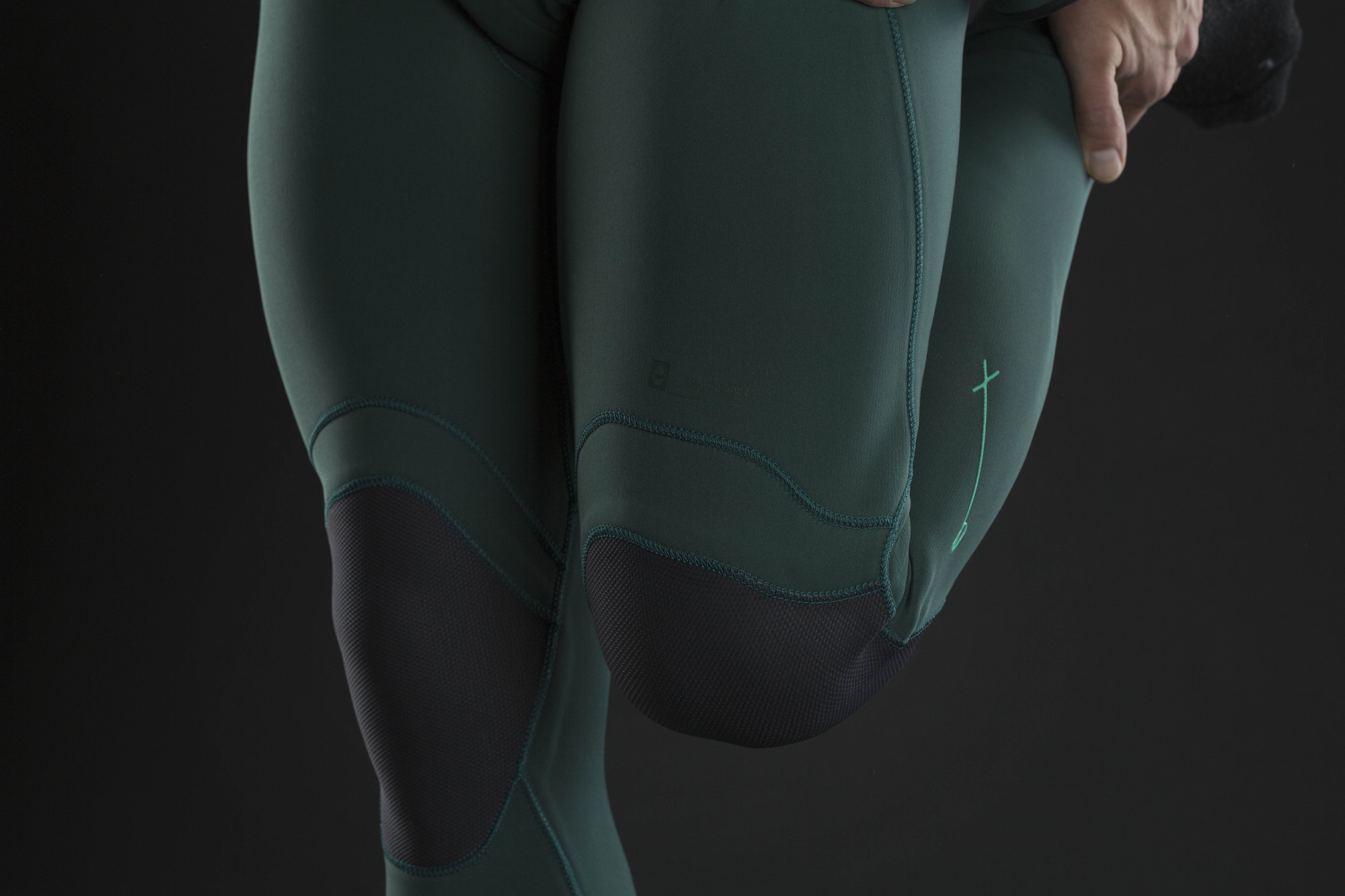 NINJA_KNEE
What's the one thing prospective wetsuit customers do at the shop? Yep, you guessed it! They pull on the wetsuit's arms. At the ION they think the legs deserve the same attention, so the new Ninja_Knees feature uses the same highly elastic materials as used in the arm panels. The result is astonishing with awesome freedom of movement, especially when bending the knees.
---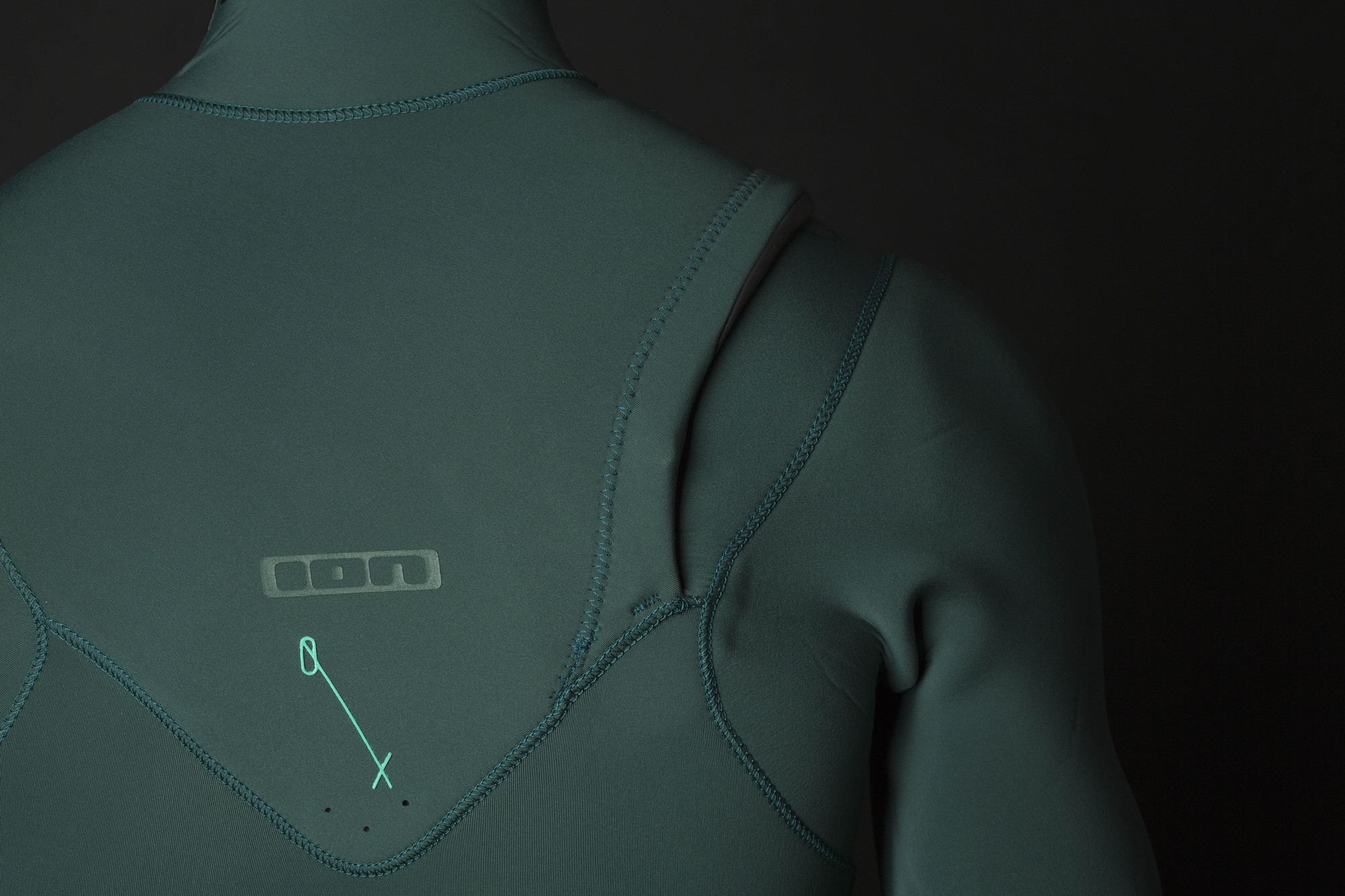 SWEEP_CUT
Seam-free shoulder construction, as introduced and proven in 2016 with the Onyx Select.
---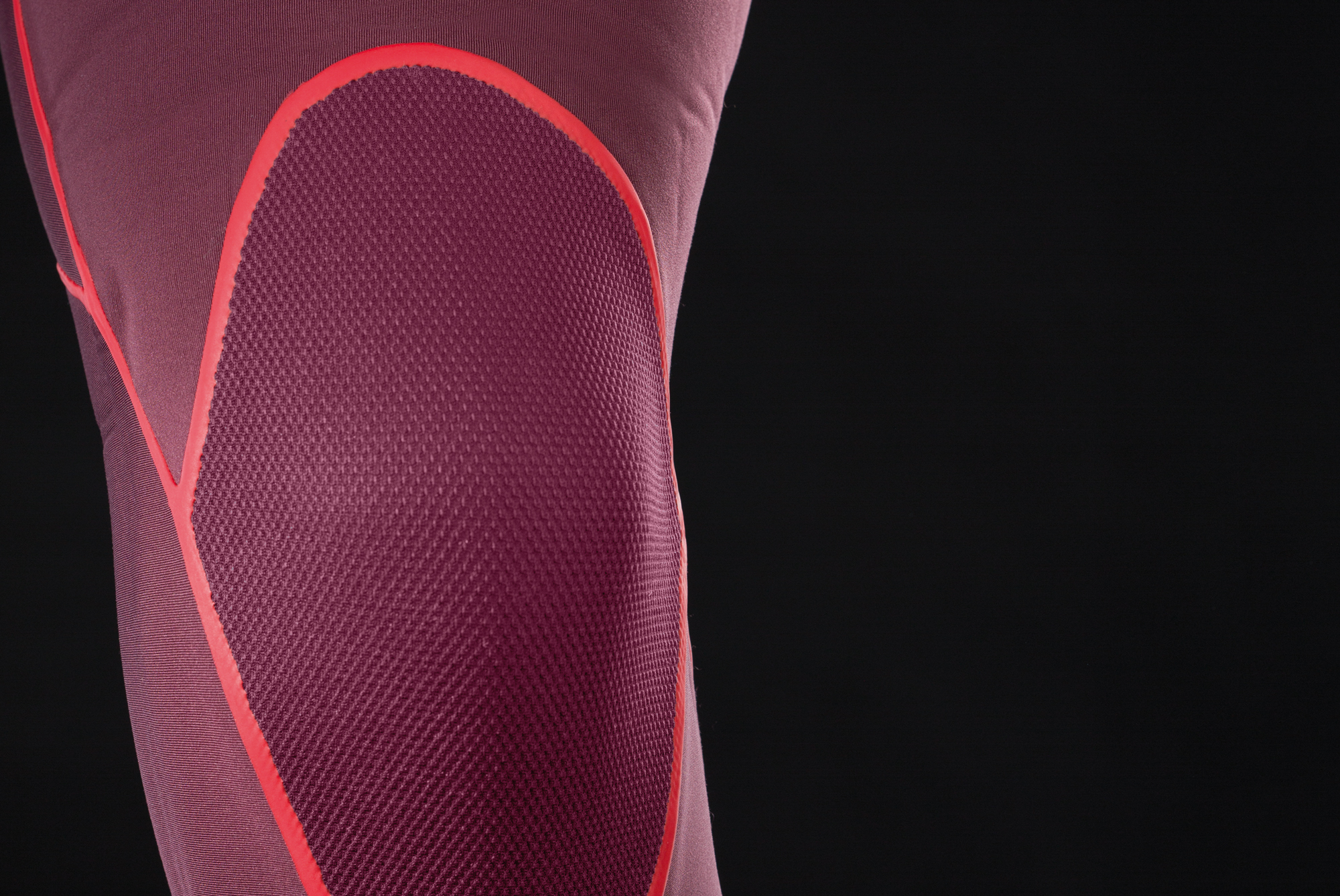 SUPRA_TEX
Highly abrasion resistant. Great strength against tearing. Primarily used on knee panels or buttock area.
For instant answer - open the chat and ask your question. We're active 9.00-17.00 CET.
Is it afterhours? ​No problem - leave us a message and we'll respond early the next day.
​+48 513 020 570
For those who prefer phone calls - that's our number. You can give us a ring between 9.00-17.00 CET.