FANATIC Windsurf board Falcon Lightwind
THE WINNING FORMULA
Sizes: 159
Discipline: Lightwind
For the days when everyone else is stuck on the beach, the Falcon Lightwind (LW) will get you – and keep you - flying in the most marginal breeze.
The light wind slalom specialist takes design cues from racing program, so efficiency and speed are guaranteed.
It is shaped to be more user-friendly than a competition slalom board, so you can enjoy the pure speed sensation all day long. The strap positions give reaching comfort, while the tail shape and cut-outs ensure control and easy gybing.
Offered solely in affordable biax fibre construction, the Falcon LW is also Foil approved, which truly makes this board the ultimate light wind machine.
Features
---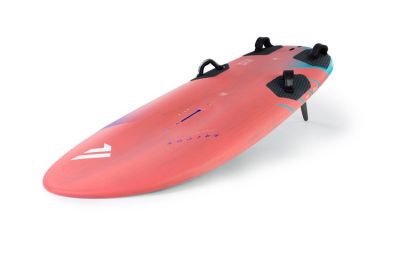 SHAPE
Specialist shape designed specifically to get you planing as early as possible - whether with a fin or a foil under your board
---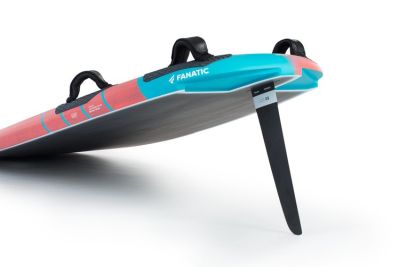 READY TO RACE
Includes 50cm Choco Black Pearl race fin and a Deep Tuttle foil approved box
---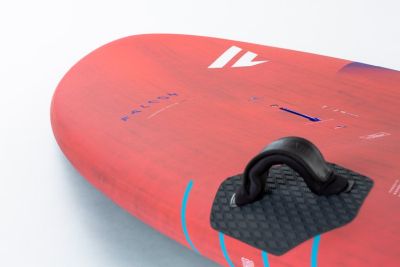 RECESSED MASTFOOT
Recessed mastfoot area, keeps the rig connection low and boosts control
---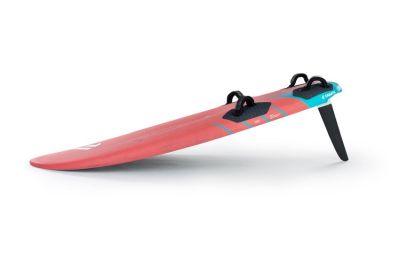 PERFORMANCE
Fin and mast base positions have been specially tuned for optimal performance by our team riders
---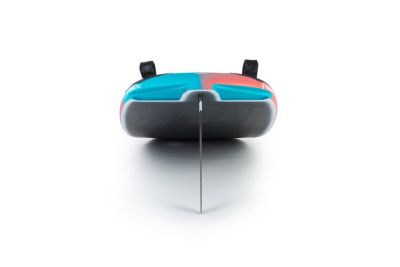 CUT-OUTS
Cut-out tail design for efficiency, control and top speed
---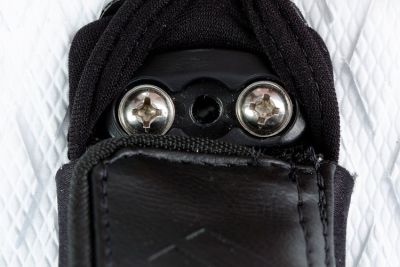 FOOTSTRAP OPTIONS
Triple footstrap inserts for adjustable stance settings. The footraps can be set-up in three different single screw inserts or two different double screw insert positions for tighter or personal preferences. The inner foot strap position is best suited for less advanced riders.
---
FOOTPAD
Grippy and shock absorbing dual density diamond grooving footpads
---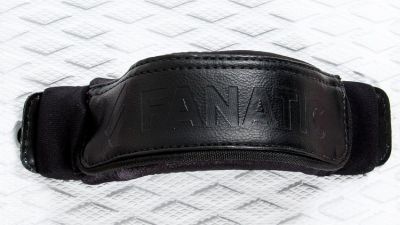 PREMIUM FOOTSTRAP
Comfortable and easy to adjust Fanatic Premium Footstraps
---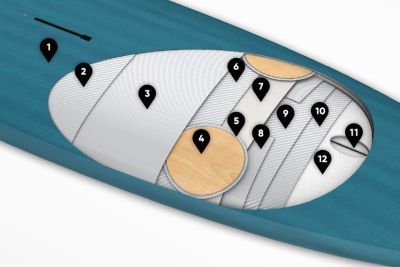 BXF - BIAX FIBRE / FULL PVC SANDWICH LIGHT FINISH TECHNOLOGY
Light finish and weight saving graphics
90° fibre layer
45° Biax fibre layer
Extra strong heel wood patch
Biax Glass heel force patch
90° fibre reinforcement layer
High density PVC sandwich core
Biax Glass reinforcement
90° Glass reinforcement layer
Ultralight fibre layer
Biax Glass T-Stringer
Super light EPS core
When combined with the sandwich construction, this high quality Full Biax Glass and full PVC specification provides an optimized weight / stiffness / flex ratio.
Performance features:
Absorbs force from impact extremely well due to 45 / 45 degree weave, and achieves maximum strength via an extra layer of fibres on top with a 90 degree weave
Light and durable
Full PVC construction
Biax Glass T-Stringer for maximum stiffness
Light weight finish
For instant answer - open the chat and ask your question. We're active 9.00-17.00 CET.
Is it afterhours? ​No problem - leave us a message and we'll respond early the next day.
​+48 513 020 570
For those who prefer phone calls - that's our number. You can give us a ring between 9.00-17.00 CET.