Venus 10'8
Aztron Venus is A SUP board designed especially for fitness and practicing yoga. Thanks to its boosted length (325cm) and width (86cm), the board is extremely stable which makes fitness practices more comfortable. Almost the whole deck is covered with a soft EVA pad that prevents slipping. Although Venus is fitness-focused in its design, it is equally good when using it as a regular SUP board. Thanks to its all-round board shape and Double Double Technology ( Double Chamber with Double Layer Fusion Fabric) it is very rigid and durable. Aztron Venus is an ultimate fitness platform that will surely elevate every one of your session.
Features
Double Double Technology: Double Chamber with Double Layer Fusion fabric applies for ultra-lightweight and durability
5mm thick diamond pattern traction pad
4+2+1 D-rings (4 deck connectors on tail, 2 extra D-rings on rail and 1 on the backside for towing purpose)
Multiple grab handles design for different yoga poses
Integrated rear bungee system for essential gears
9-inch US center fin system
Ready-to-Go Accessory Pack: including 10' coil leash, double action pump, STYLE aluminum paddle and 105L SUP gear backpack
Technology
With the Double Chamber Technology, Aztron redefines the safety standards of the inflatable stand-up paddle board industry. Two features mark the difference: the separate inner chamber ensures 50 percent buoyancy of the total board floatation, therefore guaranteeing the rider safety in case anything happens on the water. The added chamber features an integrated construction with extra air pillars and sidewalls placed in the standing area, which is most critical to an iSUP and gives the board 30 percent more stiffness. With the Aztron Double Chamber construction, it makes the rider feels just like paddling on a hard board. Aztron applies the Double Chamber technology on all of their air boards.
---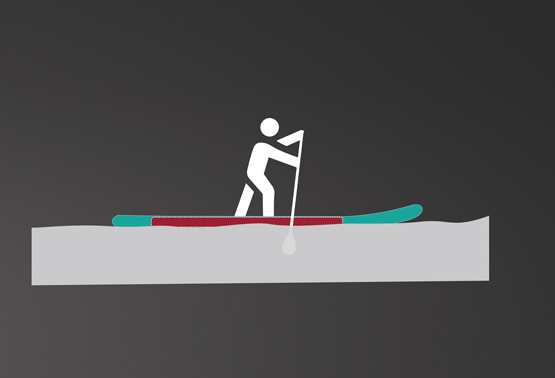 STIFF LIKE A HARD BOARD
The revolutionary second chamber acts like a surrounded and double side-wall I-beam structure, which increases the hull's stiffness significantly. Covers nearly half of the total board, and places just behind the bungee cords then all the way down to the end of foot pad. The added chamber is strategically placed in the standing area, which overcomes the "soft" and "unstable" disadvantages of an air SUP – therefore providing a very stable riding experience even in the choppy water or stronger wind.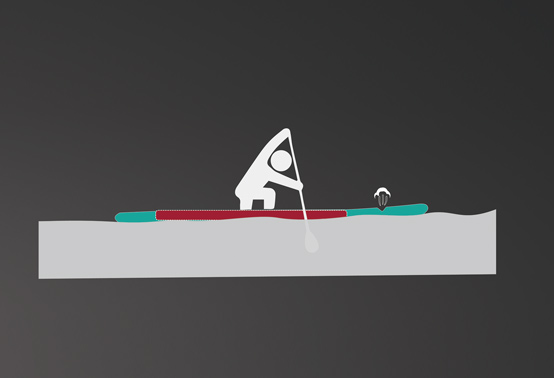 PADDLING SAFE, PADDLING INTELIGENTLTY
Paddling is fun but paddling safe should be the priority one. The Aztron Double Chamber Technology gives riders of all level with peace of mind to handle any water environment.The added inner chamber offers at least 100 - 150 liters of safety buoyancy in case of air leaking, which ensure rides'safety effectively.
Key features
---
Double Chamber Construction
The Double Chamber Construction is a signature technology of Aztron and it applies on all the air boards. The second air chamber offers at least 100 liters of safety buoyancy which ensures rider safety effectively. The additional inner chamber with extra air pillars and sidewalls placed in the standing area and gives the board 30% more stiffness. With the double chamber structure, it makes the rider feel like paddling on a hard board.
---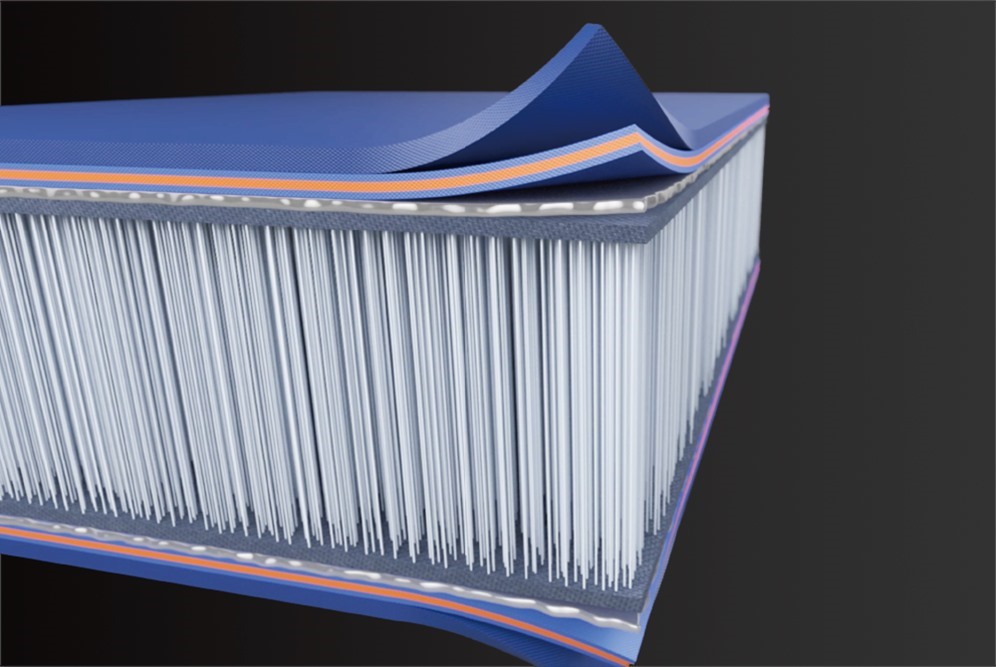 Double Layer Fusion Technology
Aztron Double Layer Fusion technology is the premium material technology that applies on all the Touring and Specialty air boards. Featuring a top and bottom second PVC fusion layers which are directly heat laminated onto the core layer and around the drop-stitch material, the Fusion Tech offers innovative less glue fusion construction. The advantage of the Double Layer Fusion Technology is:
25% lighter than the traditional Double Layer Technology
30% stiffer than regular single layer air boards
Less glue and more environmental friendly
---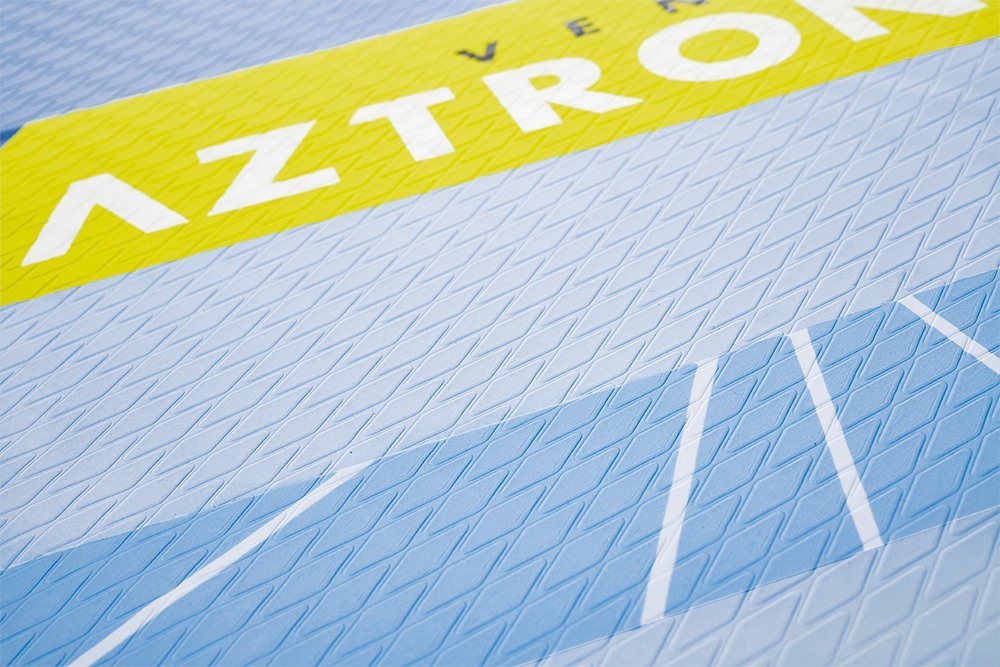 Diamond pattern footpad
5mm thick diamond pattern soft EVA footpad all over the deck. Designed for slip resistance and ultimate comfortable riding experience.
---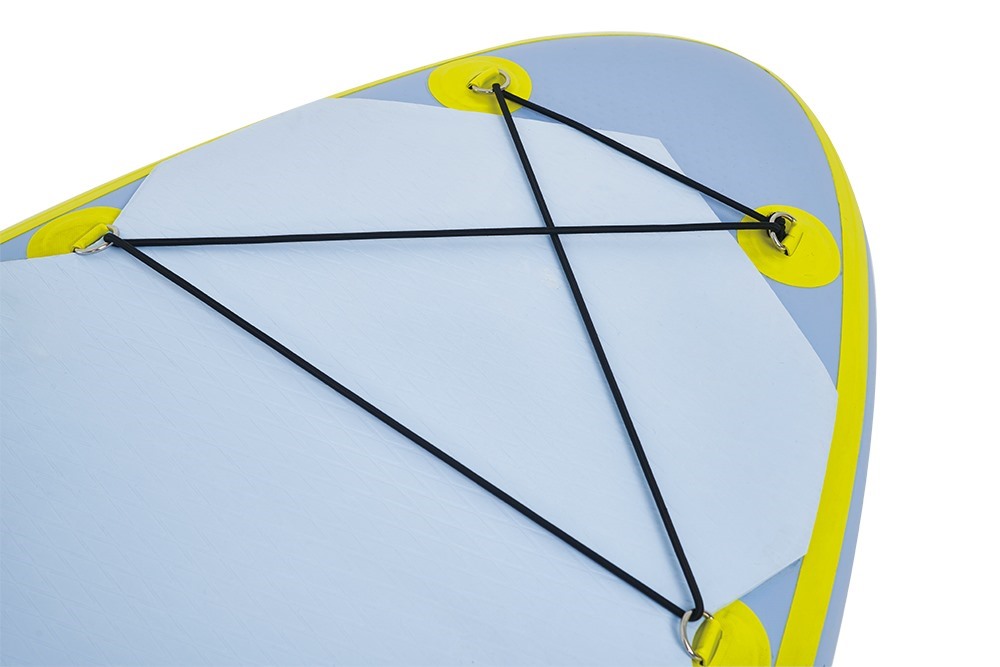 Rear bungee cords
Located at the tail, the VENUS bungee system has 4 touch points for easy attachment of the bungee cords and your essential gears and accessories.
---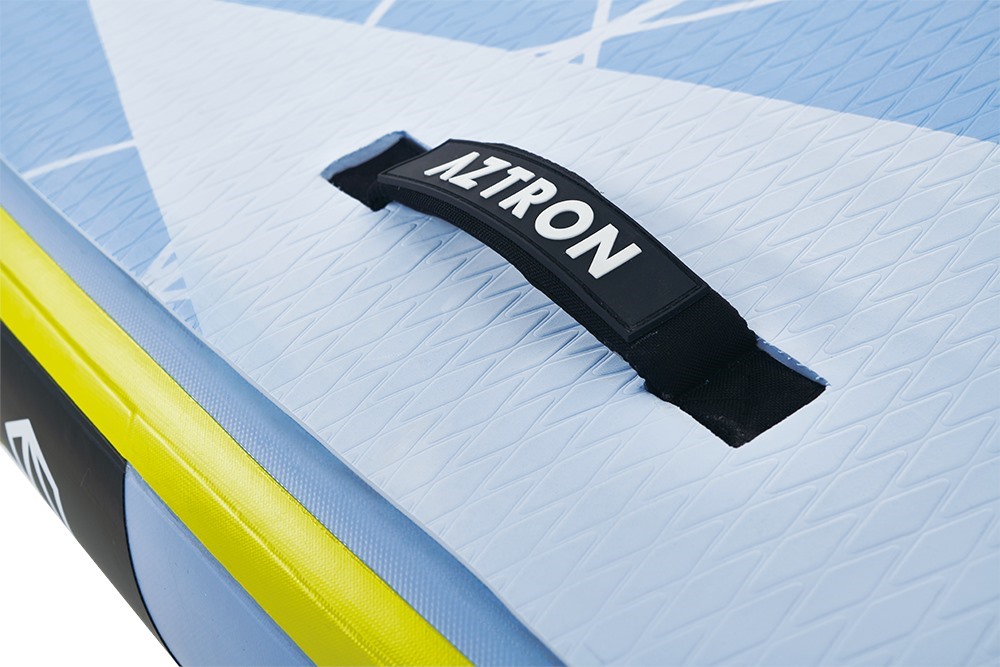 Side grab handle
Integrated side grab handle for easy lift and folding. All Aztron handles feature a neoprene with rubber pad construction, gives users a solid grab and comfortable carrying experience.
---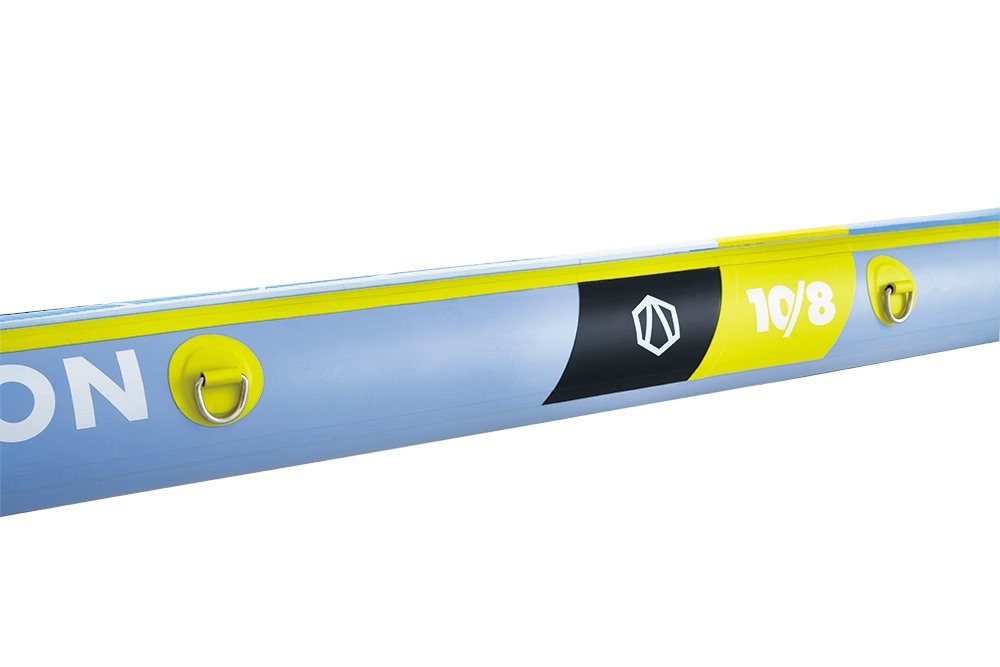 Multiple D-rings
7 D-Rings allows you to attach carry strap, leash or tow line.
---
9'' US-Box center fin
The 9-inch iSUP US fin comes standard with all inflatable boards. Made of reinforced nylon material. The all-round and touring iSUP US fin delivers great amount of drive through a solid base design with the US fin box construction combined together. The installation is very easy – simply slide the metal pin (on the base of fin) into the fin box and press down to flush. The fin comes with a fixed screw that screws into the base plate already located with the fin box.
---
Set includes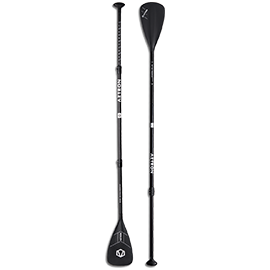 STYLE PADDLE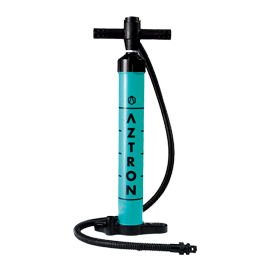 DOUBLE ACTION PUMP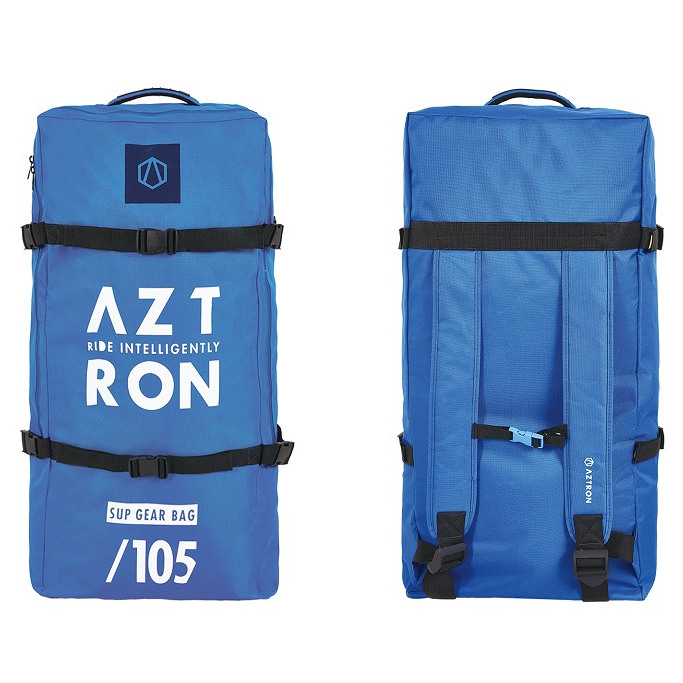 SUP GEAR BACKPACK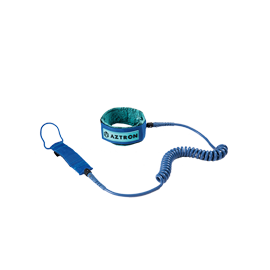 COIL SUP LEASH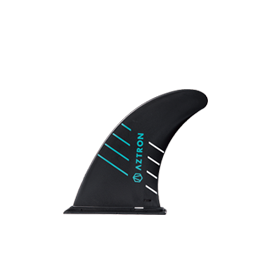 CENTER FIN
For instant answer - open the chat and ask your question. We're active 9.00-17.00 CET.
Is it afterhours? ​No problem - leave us a message and we'll respond early the next day.
​+48 513 020 570
For those who prefer phone calls - that's our number. You can give us a ring between 9.00-17.00 CET.