SELECT RHINO SLAM WINDSURF FIN
Sizes: 29 / 30 / 31 / 32 / 33 / 34 / 35 / 36 / 37 / 38 / 39 / 40 / 41 / 42 / 43 / 44 / 45
Type: Slalom
RHINO SLAM is the most advanced slalom fin in Select's range.
Designed to perform on the PWA World Tour and developed with IFCA Slalom medallist Nicolas Warembourg. The Rhino's thin blade profile delivers significant reductions in drag for much higher top-end speed. Unparalleled control over flex distribution, that the unique Select Fins pre-preg layup method determines, equates to levels of lift only found in much thicker foils.
A super-slim competition fin profile provides excellent speed while the precise flex and bend characteristics that only Select's unique, advanced pre-preg layup technology produce ensures awesome control and low-end lift unheard of with such a thin leading edge. These behaviours are impossible to achieve using traditional G10 or standard resin transfer techniques and one-of-a-kind facility allows custom performance and unbeatable value with rapid turnaround times. For 2015 all-new composite bases deliver a total package for the serious racer or anyone looking to be the fastest on their local stretch. The Slam exhibits added rake for extra control at high speed and the LightWind version stands more upright for unbelievable lift at the lower end.
Features
Lightweight Carbon prepreg fin
Maximum performances
High technical level necessary to take advantage of its efficiency
Very soft fin tip to generate a high amount of lift
Rigid fin base to maintain directional supports
High foil effect.
Technology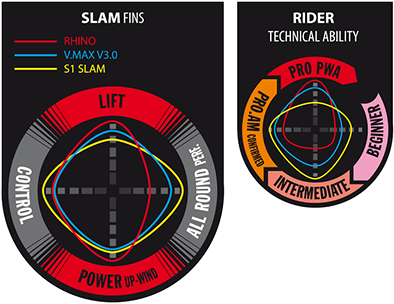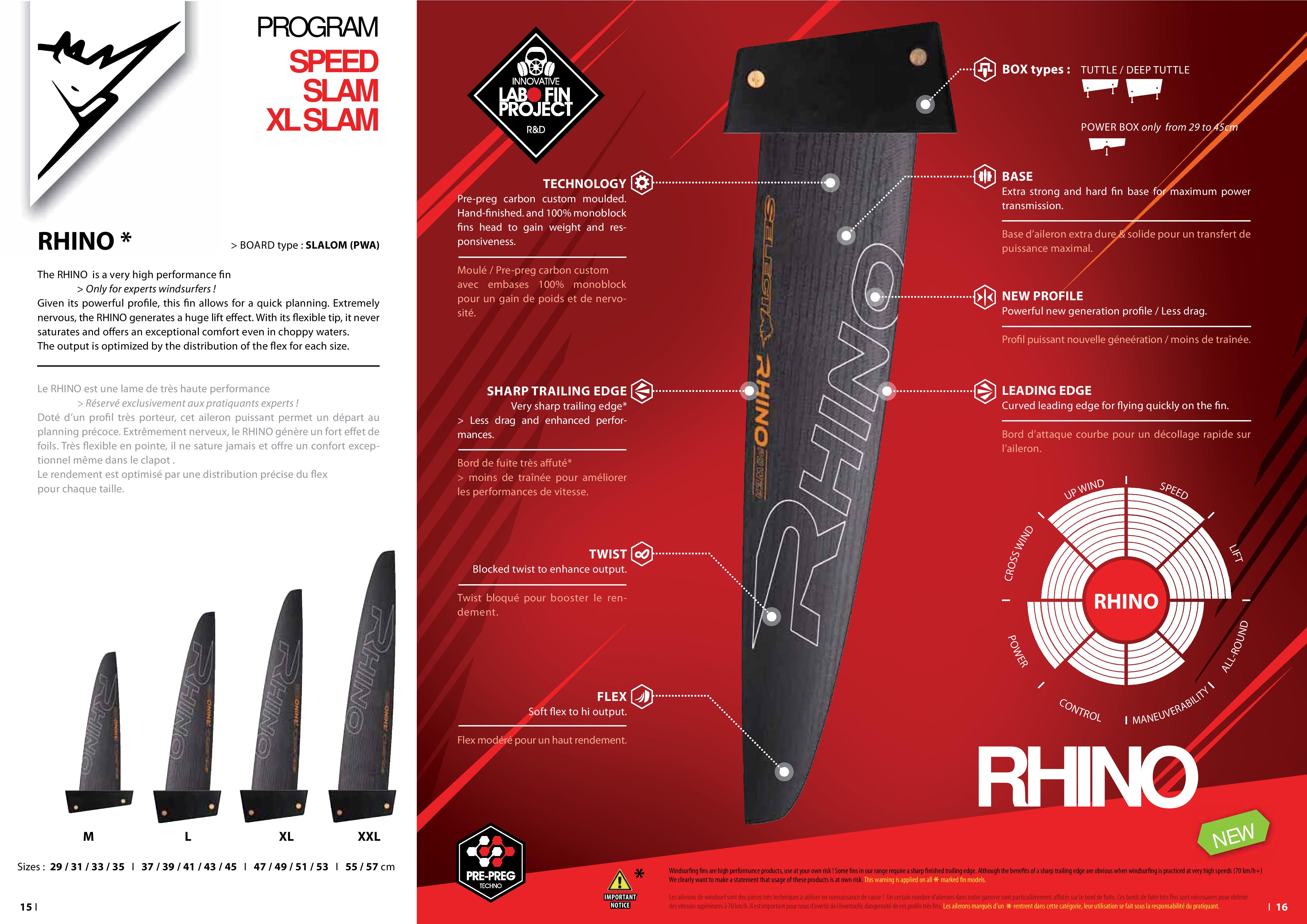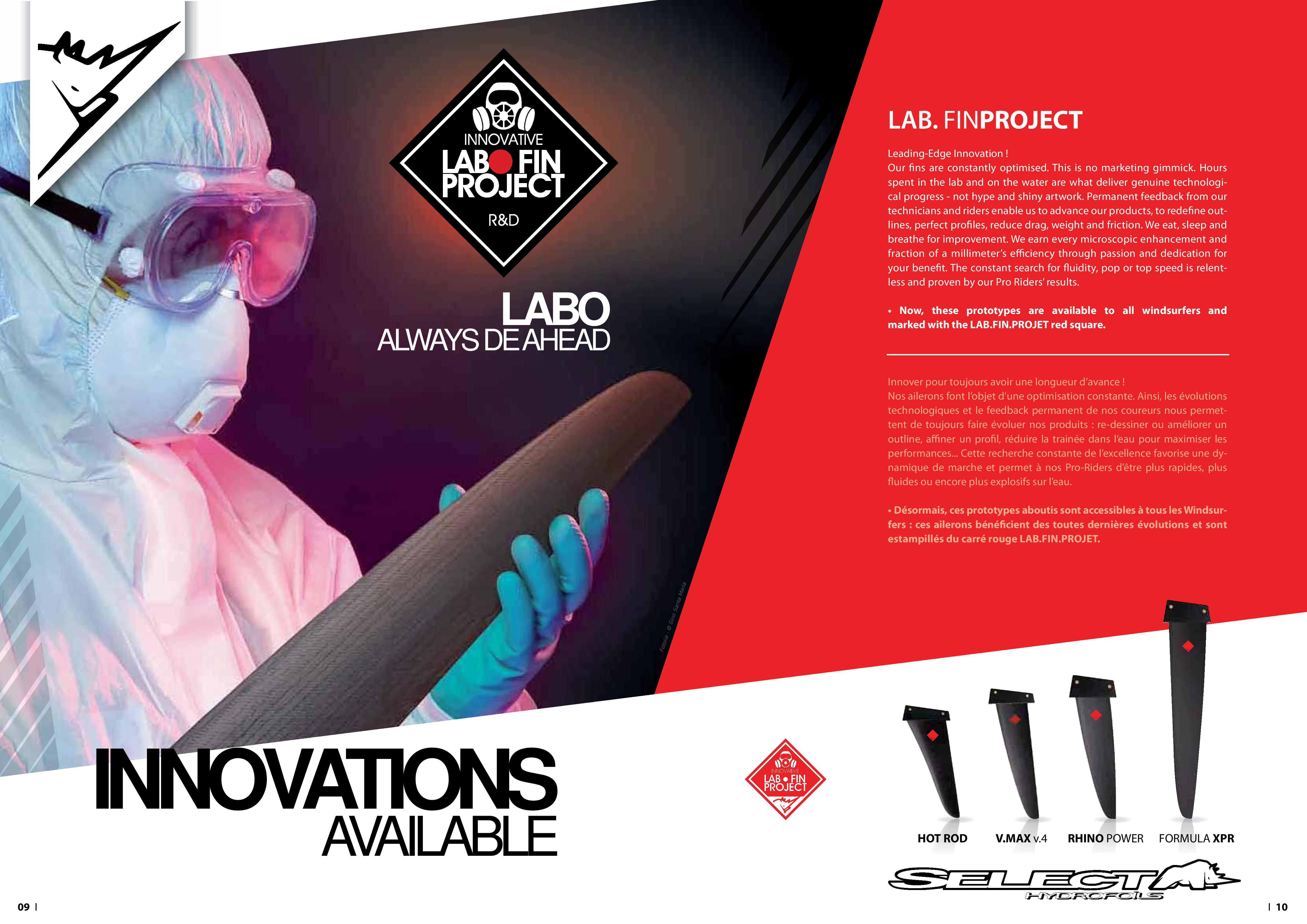 Fin Selector
The selectors below will help you choose the proper fin length, depending on:
Your sailing program
Width and volume of your board
Sail size
Your weight
The size of your fin plays a major role - your fin is your propeller. Fin transmits the energy captured by the sail and generates a push which propels your board forwards.
The balance between your sail, your board and your fin must be perfect.

So, here are the steps:
Choose the right volume/width of your board
Choose the correct sail size
Identify the colour dot matching your weight range
The combination of these four factors will give you the correct fin length
Example : 115 Liters Slalom board with 7.8 sail and a weight of 83 KG = 41 cm
For instant answer - open the chat and ask your question. We're active 9.00-17.00 CET.
Is it afterhours? ​No problem - leave us a message and we'll respond early the next day.
​+48 513 020 570
For those who prefer phone calls - that's our number. You can give us a ring between 9.00-17.00 CET.