Thanks to ergonomic shape that fits natural shape of a body you can spend much longer time on the water with maximum comfort. Comes with two leash attachment points so whether you are left or right handed you can connect the leash where it suits you the most. Exo is made with highest quality materials which makes it solid and durable. Thanks to soft foam and neoprene finishing the harness gives you full range of motion and flexibility. High quality Nest Foam even over time keeps the original shape and thickness so comfort is maintained for many seasons. New downhold system is asymmetrical attachment that distributes forces downward to prevent harness from riding up. It is also assisted by tuck flap which is stiffening the connection between the harness and the buckle.
Features
Extremely comfortable
Great support for lower back muscles
Prevents from riding up
Allows you to spend more time on the water
Ergonomic shape
Provides full range of movement
Technologies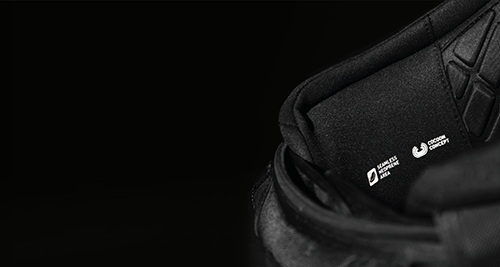 Seamless Neoprene Area
In order to protect hips from frictions and abrasions Manera designed hip area with full piece of neoprene without seams and covered it with double foam layer to increase comfort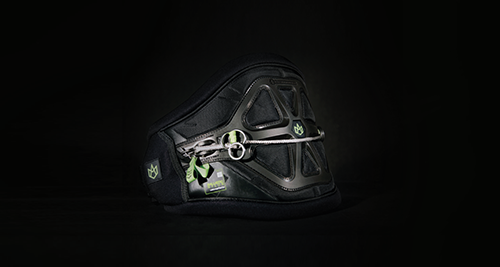 Manera Leash Release
Two leash releases are integrated with the harness which allows you to trigger leash easily whether you are left or right handed. You can connect leash loose, slideable or clamped between the two rings.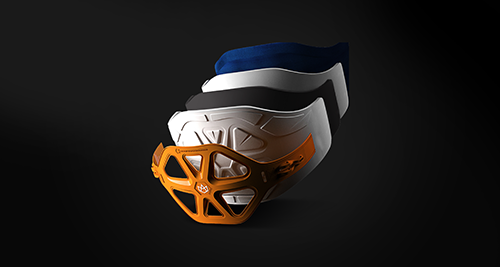 Cocoon Concept
Manera harnesses are designed on cocoon concept, particular elements are separated with multiple layers of foam with diverse density. Thanks to that, Energy Dispersion Frame which takes all the tension from kite is separated from your muscles for increased comfort.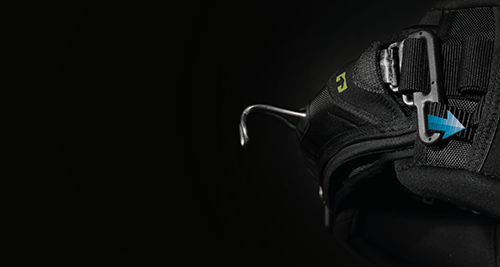 Downhold system
Worst thing for kitesurfers is harness hook that rides up. This system is asymmetrical attachment that distributes forces downward. Secured in its original position the hook does not ride back up.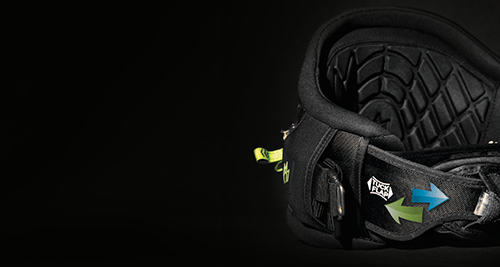 Tuck Flaps
Tuck Flaps further assist the downhold system using flaps which are positioned on the ends of spreader bar and inserted into harness. Once they are tightened they are compressed and locked. It is stiffening the connection between harness and the buckle. They prevent it from riding up.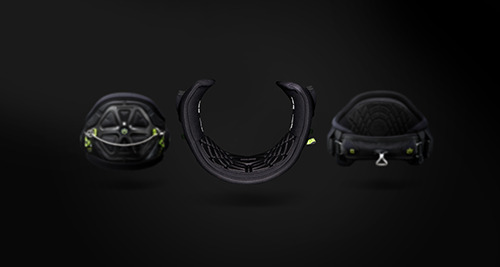 Ergonomic Prefit
EXO harness is developed to best fit the natural curves of the back, to follow movements of your body while riding. Preformed ergonomic shape on all layers for best comfort.
Manera is French brand founded in 2011 by CEO of F-One Kites Raphael Salles. It specializes in producing highest quality kitesurfing gear to keep the riders warm and comfortable. That's why the pillar of this brand are wetsuits and harnesses, designed to provide best experience rider can have out on the water, without worrying about warmth or comfort. Product development is made in collaboration with professional kitesurfers. Philosophy of this brand is that the product is the heart of a company, that's why they spend a lot of hours on research, design and development to make their product unique. Also they are passionate kitesurfers themselves so they know exactly what rider demands from the equipment.

For instant answer - open the chat and ask your question. We're active 9.00-17.00 CET.
Is it afterhours? ​No problem - leave us a message and we'll respond early the next day.
​+48 513 020 570
For those who prefer phone calls - that's our number. You can give us a ring between 9.00-17.00 CET.