F2 SUP Paddle 3-piece Aluminium
3 piece paddle made of aluminium is perfect for family and schools. It is light, solid and easy to transport. You can pack it into a backpack or also transport it in a bag in plane. Young and old can use it because it is adjustable from 170 cm to 215 cm and it is very light, barely 980 g. It has a rubber protection around the blade for durability and longevity.
3 SECTIONS PADDLE
This F2 alu paddle is made of 3 separate sections - blade, middle part and top part with handle. With 3 demountable sections it's very easy to store and transport. You can put it into your inflatable SUP bag. The longest section has only 87 cm so you can easily travel by plane as well. The top part is adjustable in length.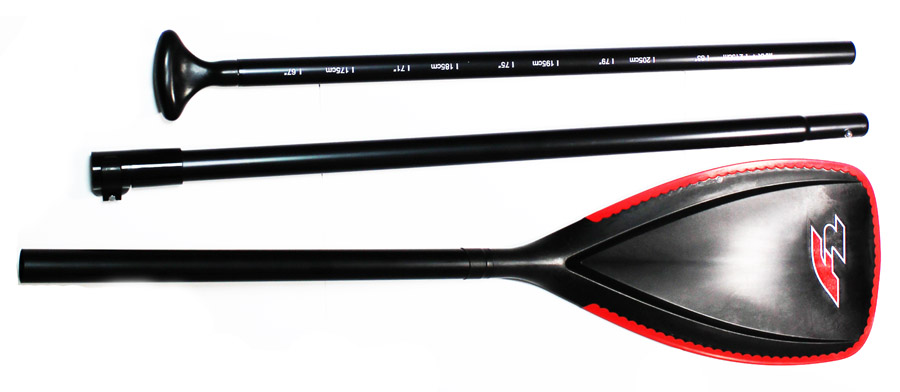 ALUMINIUM SHAFT
Aluminium shaft provides high durability and relatively low weight. The paddle is robust and properly stiff for Stand Up Paddling.
Due to aluminium shaft and polypropylene blade F2 paddle weighs just 980g.
POLYPROPYLENE BLADE WITH RUBBER EDGE
Polypropylene blade provides very high durability with a small weight. The blade's edge is covered with rubber to increase durability and protect your gear and feet.
The blade measures: 38 cm in height and 22 cm in width.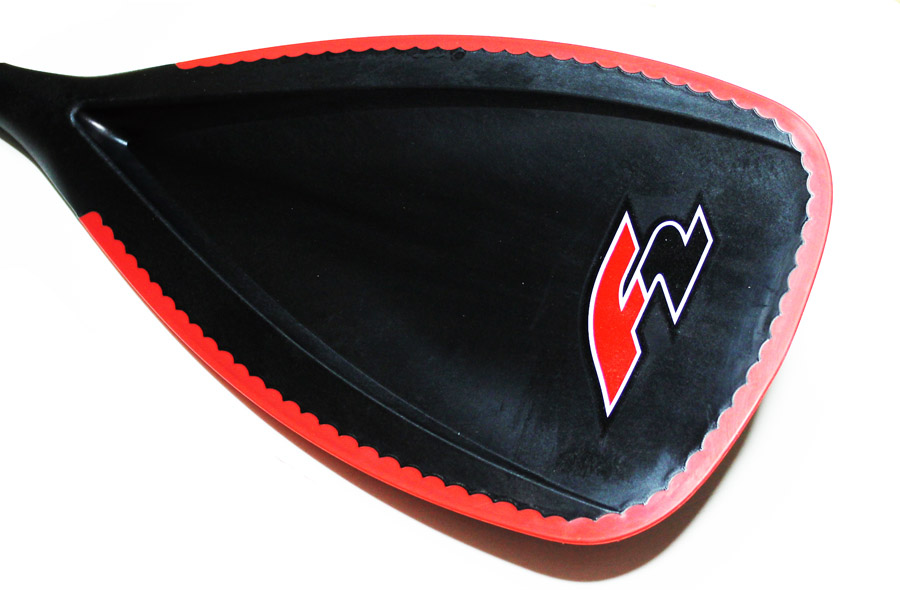 ADJUSTABLE LENGTH
You can adjust your paddle length between 170 cm to 215 cm. 45 cm of precise regulation allows you to choose the perfect length. Lever blockade protects your paddle from twisting and self length changing.
HANDLE
Ergonomic handle on the top of the paddle provides very good and comfortable grip. Perfectly fits in hand and allows you to use your full power for paddling.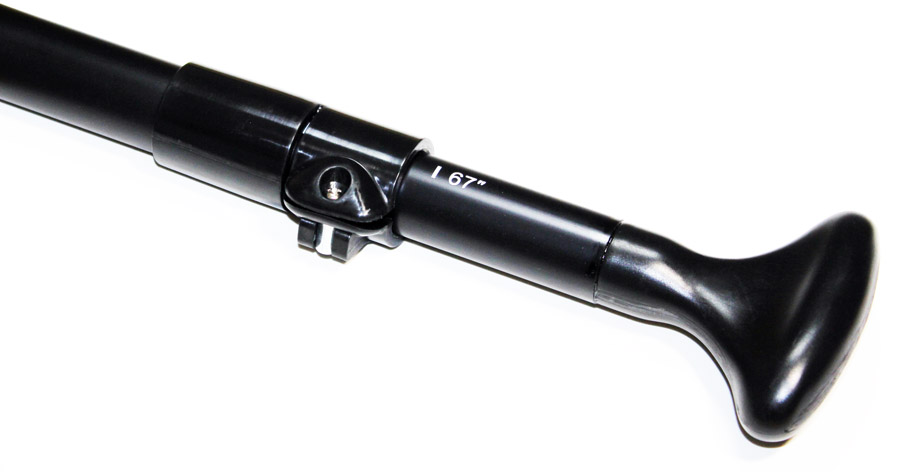 For instant answer - open the chat and ask your question. We're active 9.00-17.00 CET.
Is it afterhours? ​No problem - leave us a message and we'll respond early the next day.
​+48 513 020 570
For those who prefer phone calls - that's our number. You can give us a ring between 9.00-17.00 CET.