We have it - JP AUSTRALIA 2021! Review of JP boards 2021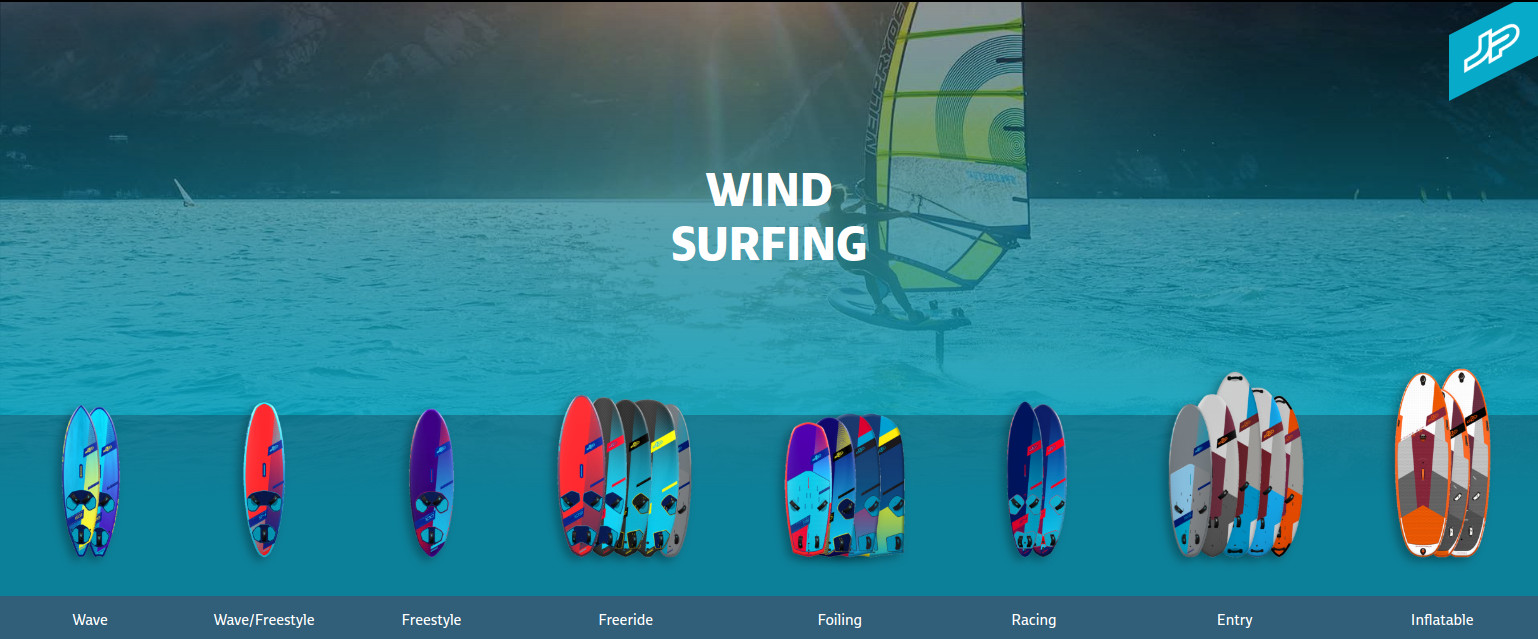 ​
EASY SURF Shop has officially become an import and distributor of the well-known and appreciated brand JP AUSTRALIA. The first boards were released on the market by JP in 1997. From the very beginning, it gained very good opinions from both professional and amateurs riders. Today we will check at what windsurf boards the JP AUSTRALIA team, led by the shaper Werner Gnigler, has prepared for us for 2021.
We will review JP boards according to their application and purpose. So we will start with training and beginner boards, through intermediate freeride boards, through slalom constructions designed to win races, ending with radical wave.
A large number of models are also equipped with the possibility of using a foil thanks to a reinforced ballast box - we have marked it in the article with the icon: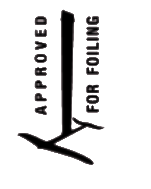 ENTRY
Young Gun Magic Ride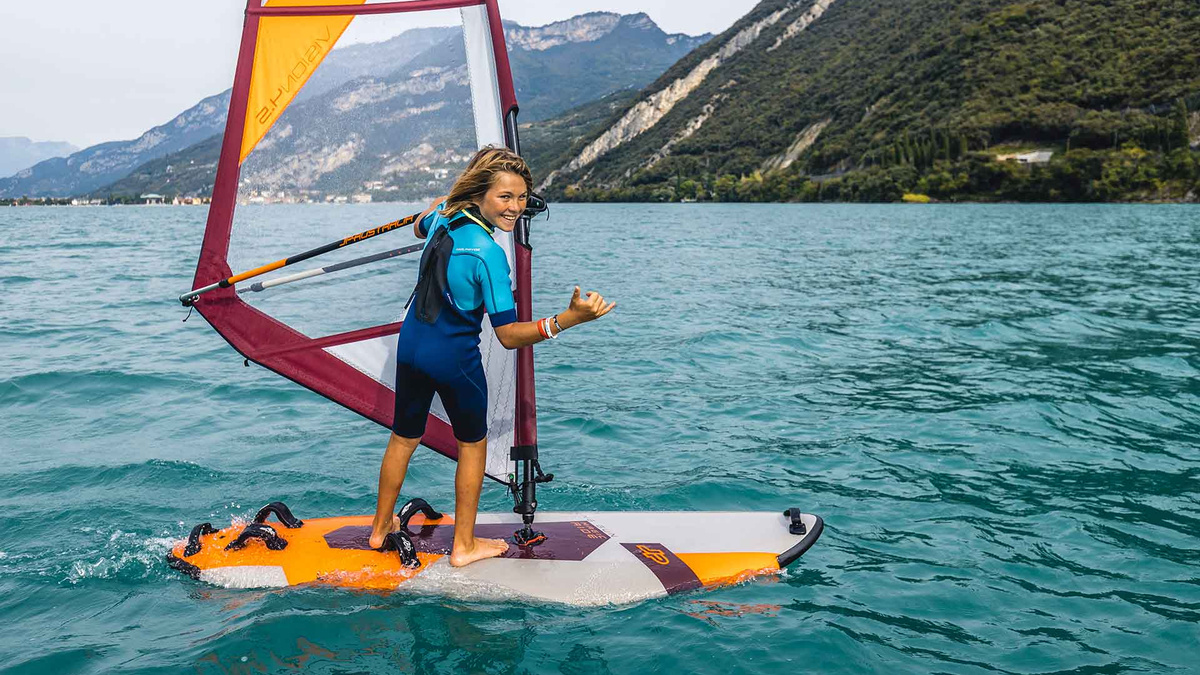 Designed to meet the needs of the new generation, it features a reduced stance width and a shorter distance between footstrap plugs for narrower feet. With a variety of footstrap options every youngster will find their own individual correct footstrap position no matter what size, weight and sailing level. It works for anyone up to around 50 kilos.
Funster & Funster Sport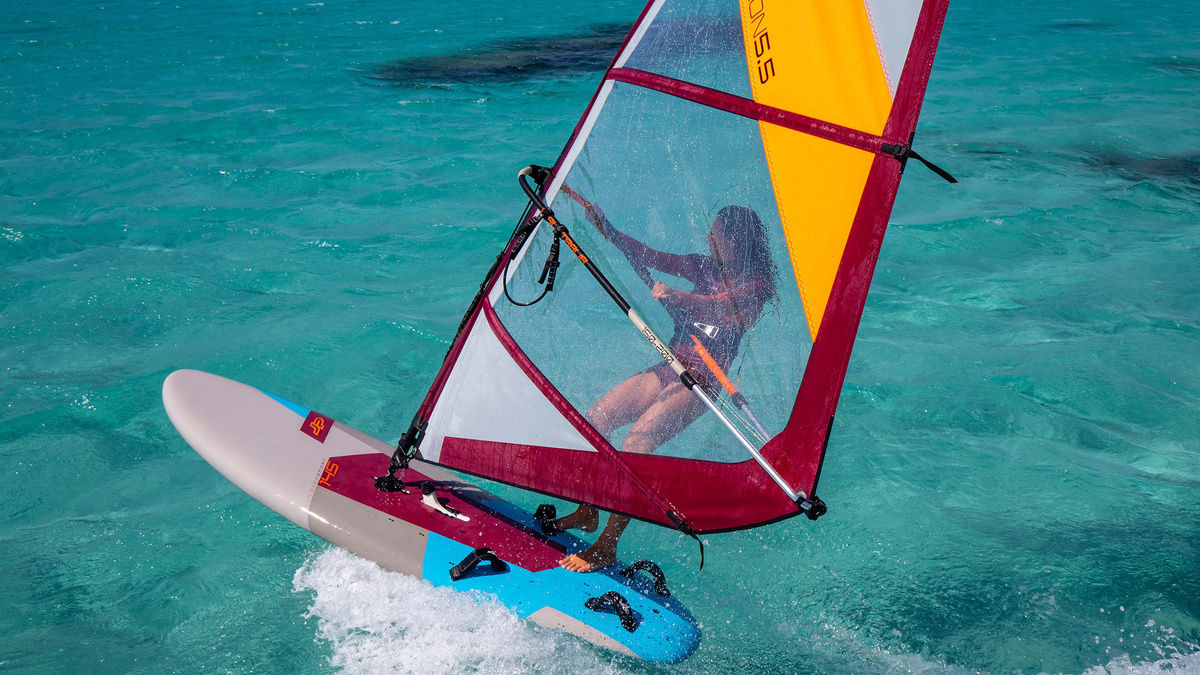 Funster provide superior stability and easy handling which the beginner needs! After only a few hours everybody will be sailing back and forth. Yet, they are more than pure beginner boards because they can get you to the planing barrier of a large freeride board. Consequently they are excellent beginner and family boards, also offering potential to the advanced rider.
Funster Sport combine the stability a beginner needs with the sportiness an advanced rider wants. Contrary to wide body beginner boards like the Funsters, these Funster Sports feature rather narrow and long hulls. As soon as you master the basics of windsurfing, they lift up to a glide in light winds instantly offering that 'Funboard feeling'. They are designed for a big range of use: Play, learn, cruise, glide and have fun in a huge variety of conditions. Once planing they feel fast, agile and alive.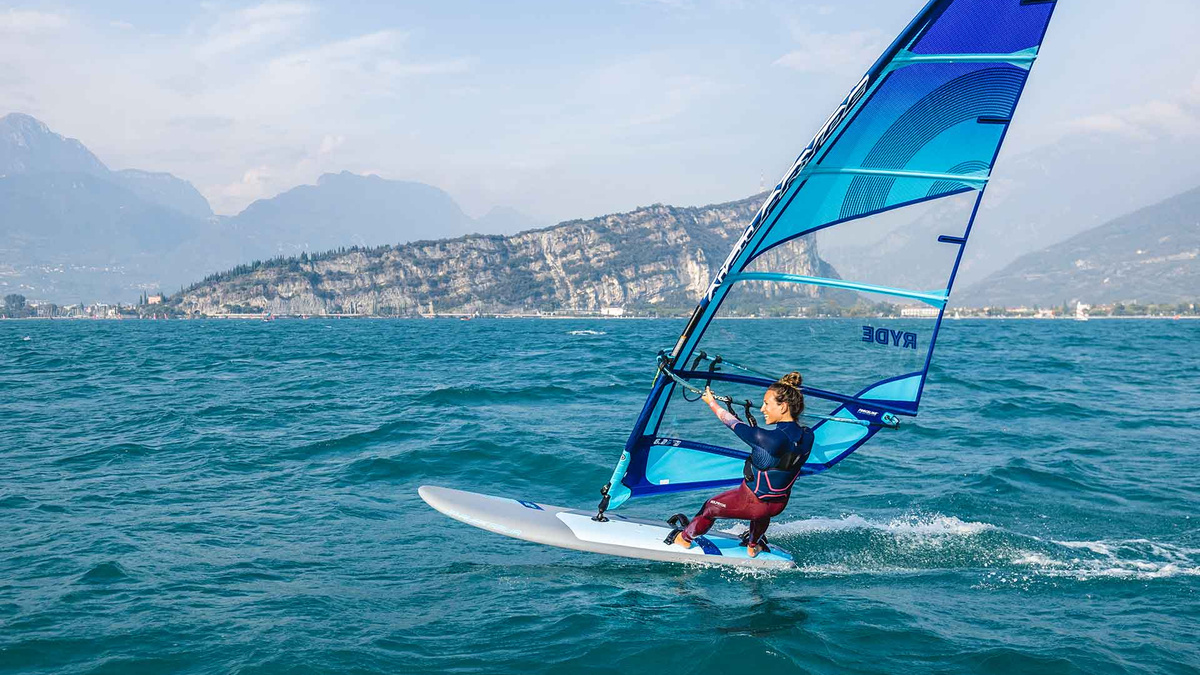 The planing experience is the key to become addicted to the sport. Sporty for the freerider and easy-going for the whole family - this board is the door opener for future passionate windsurfers.
This new shape is designed to getting newcomers planing easily and addicted to the sport. It offers a huge range of use and is the ideal platform for friends and family for their first steps on a windsurf board. On the other hand, its exciting planing potential is a real treat for the experienced freeriders.
Magic Ride Family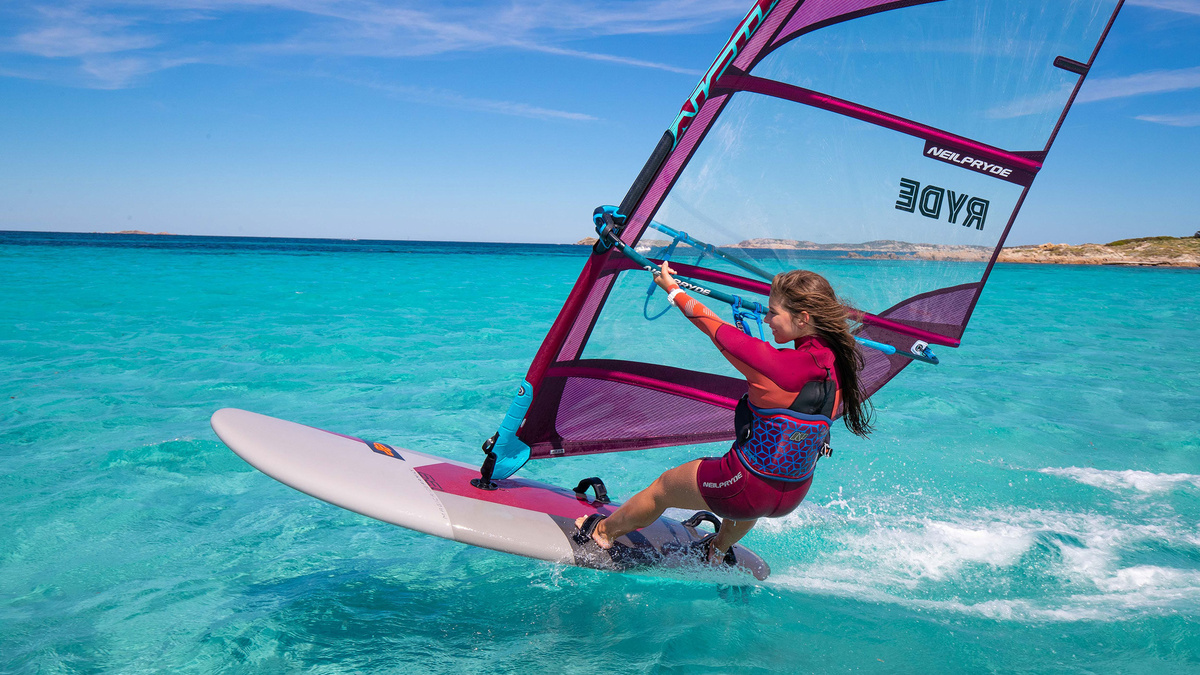 A new epitome of freeriding: A state of the art synergy between easy handling and performance. This manoeuvre-oriented freeride board upped its overall ease and performance in all conditions. The ease, smoothness, forgiveness and control enable new performance levels and improve everyone's riding fun. If it's about freeriding, then here is the MAGIC!
FREERIDE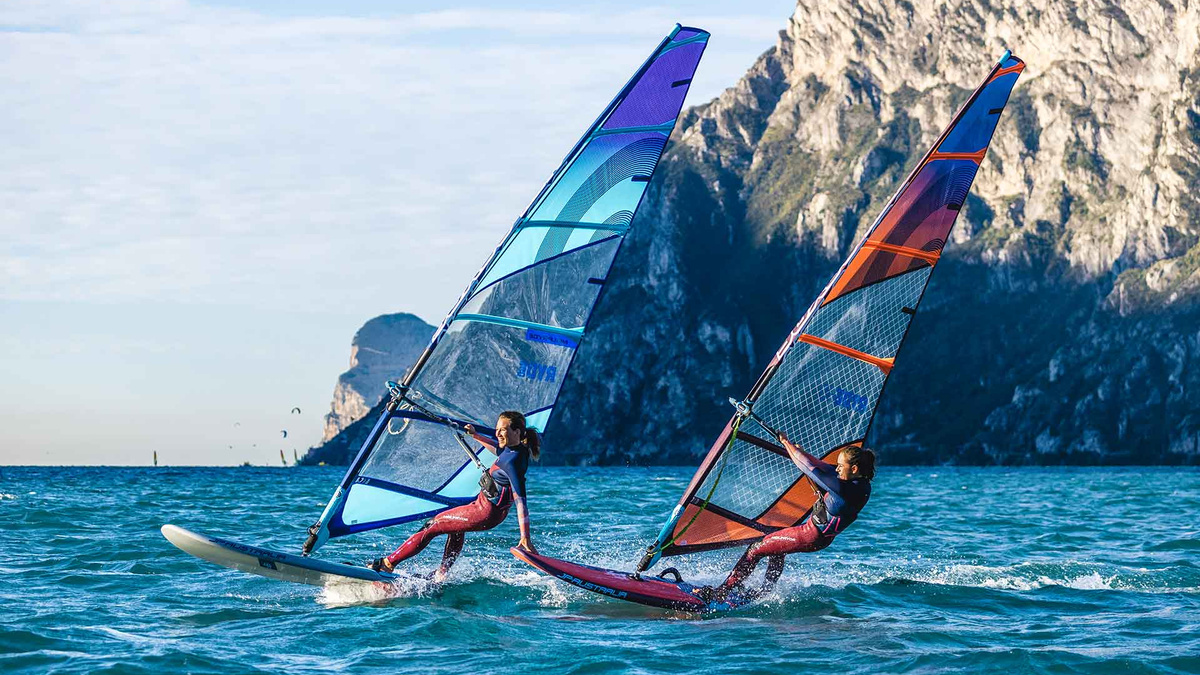 Since its dawn this line featured a magic combination of ease, stability and good performance. The second generation featured more life and agility. Now, the all-new 3rd generation is here! The shape adjustments make it significantly easier to control at speed and hrough the chop. Consequently, these boards ride smoother and gybe more easily and willingly into and through turns. On the water the boards surprise you with a sporty and energetic character which is incredibly easy to handle. The improved magic of these boards pushes the performance and fun factor to the next level.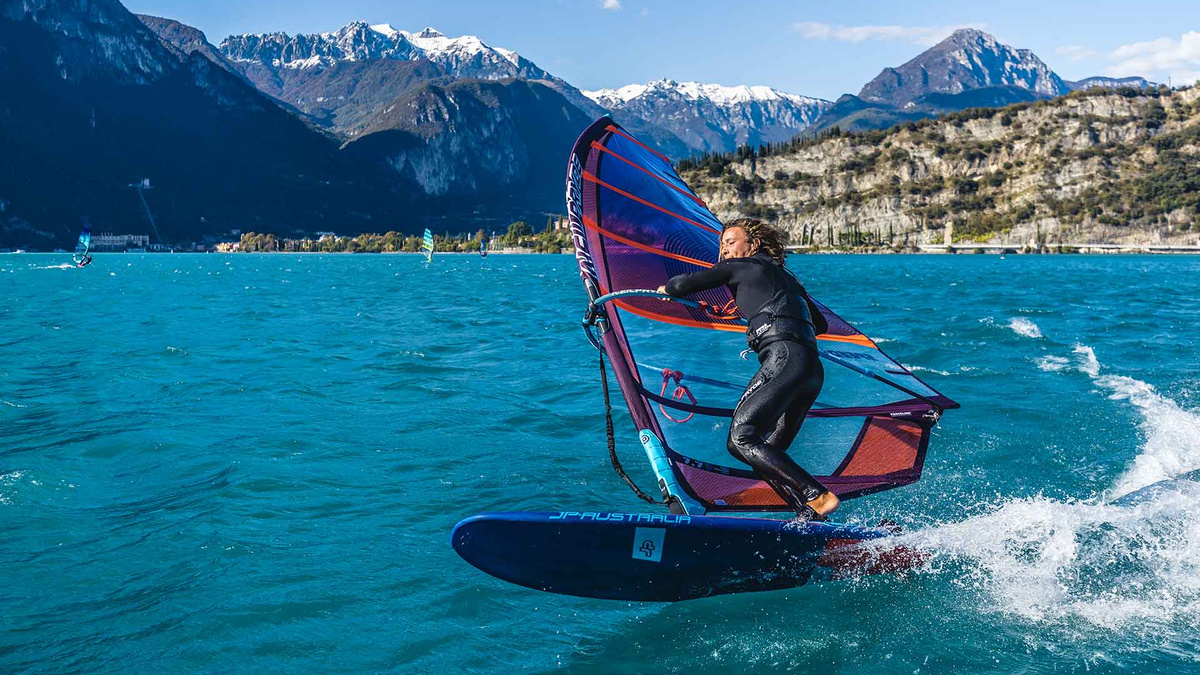 These boards sit right between the manoeuvrable Magic Ride and racy Super Sport. They jump on the plane early, are capable of serious top speeds and at the same time feel extremely comfortable and easy to ride. Control is never an issue – even when fully powered up. Smooth - that's how they carve into turns and which makes them great for wide and tight gybes alike.
The compact designs of the first generation left an inspiring impression and its footprint on the market with lots of very happy customers. Now, the 2nd generation of the three bigger models is here rising the performance level in every aspect: They are fast, easy, sporty and true gybing machines!
Super Sport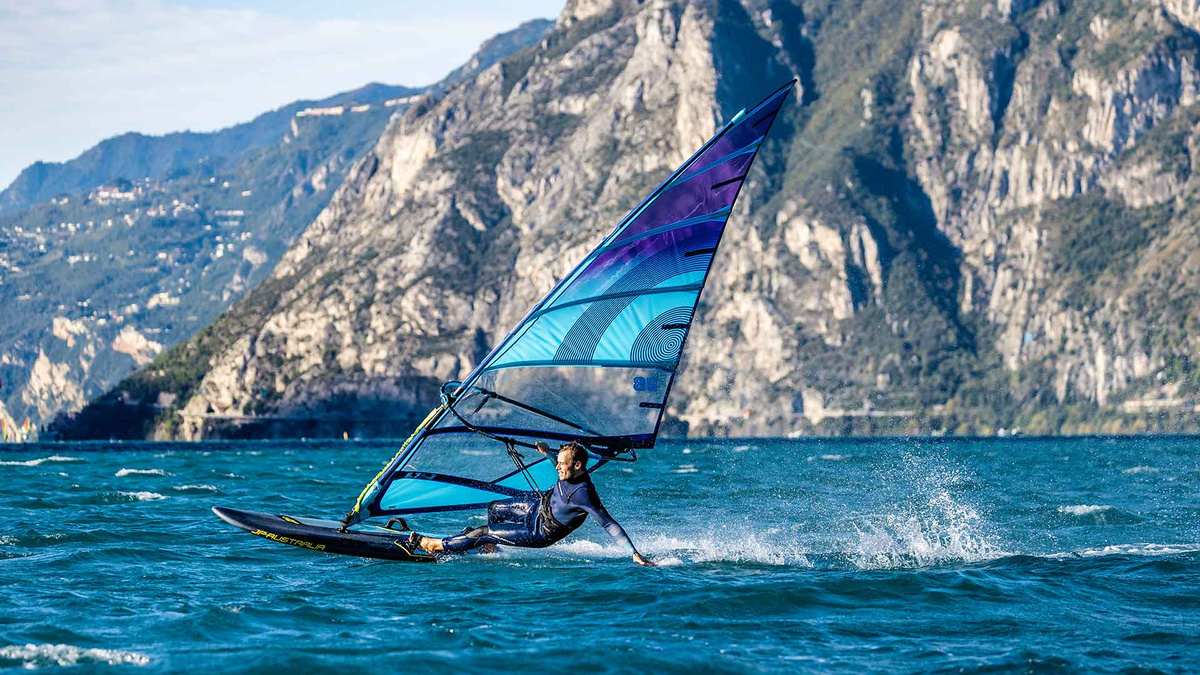 Sticking to their proven formula of offering easy handling at incredible speed, these free-race shapes are more comfortable and easier to sail than ever. They release early, accelerate incredibly fast and fly freely over flatwater and chop alike. The comfortable stance will give you the confidence to push the boards and go as fast as possible.
Due to their increased control they offer higher top speeds than World Cup slalom boards for the recreational sailor. It is much easier to rail-up and carve powerful and dynamic gybes. Overall, they are faster and more fun!
Super Lightwind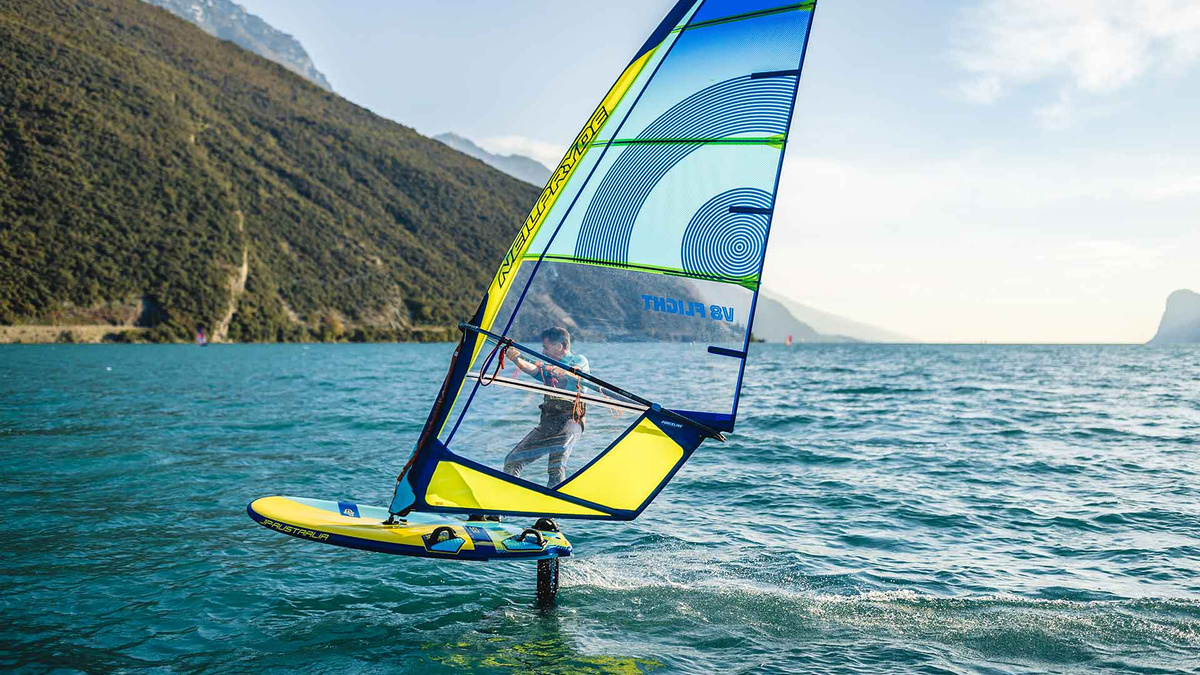 This lightwind board will blow your mind as it gets going in almost no wind, reaches top speed immediately and is comfortable, smooth and easy to sail for a high performance freeride board of this size. It planes super early and is really fast! The cut-outs and bottom shape create the light feel of a much smaller board and a lively, thrilling ride. You have to try it to believe how much fun you can have in almost no wind.
FREERIDE FOIL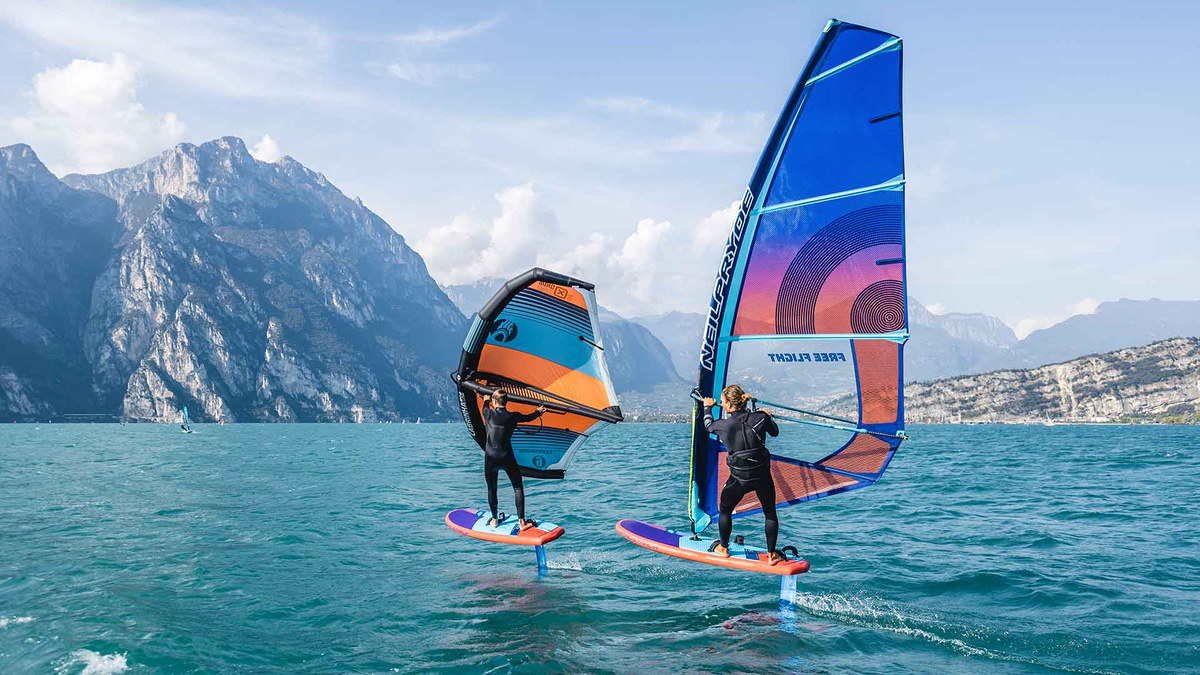 JP's unique foil all-rounder ! Apparently the market has been waiting eagerly for this concept as the sales started brilliantly. These very compact shapes have little to no limitations regarding the range of use and suit the whole windsurf foil community because fun is their main target. Everybody will be able to enjoy foiling as easily as possible – in every aspect of this new discipline. Slightly longer that comparable designs on the market, they offer more ease and accessibility. And now, novelties upgrade this line: Specially adapted to wing foiling, the boards now feature an elongated pad and additional footstrap plugs further forward. The brand-new, small model, the 105, suits lighter riders and everybody who wants a more playful and nimble toy. The board to enjoy foil fun – easy!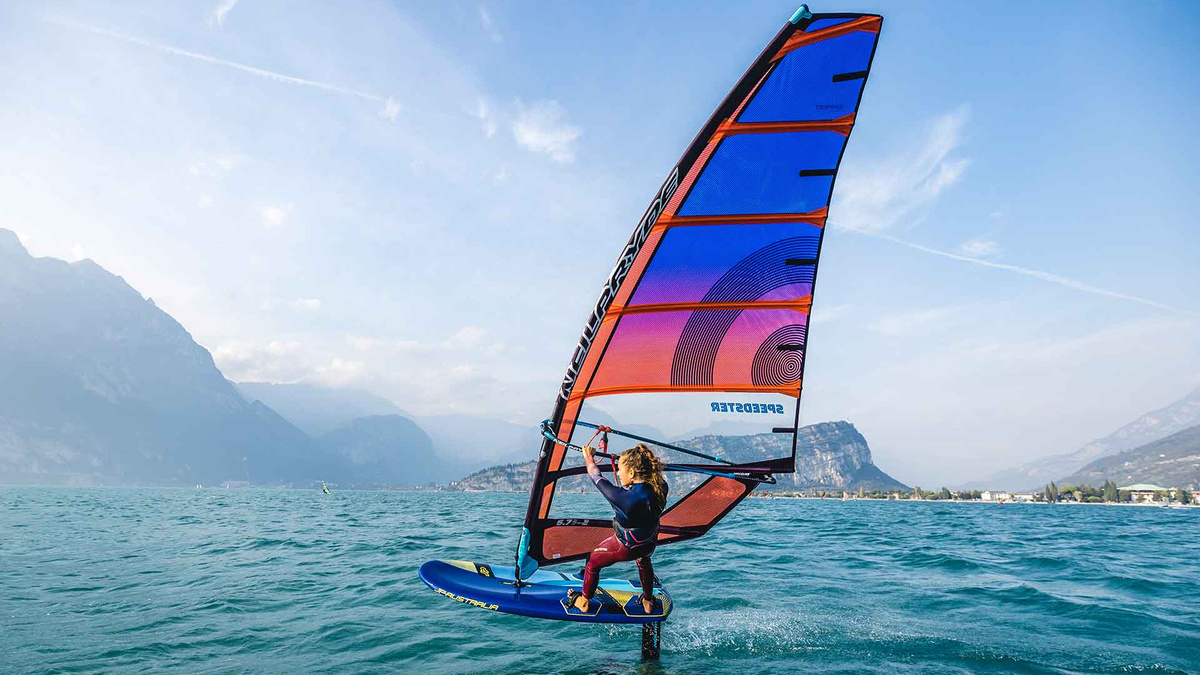 OJP was one of the first leading windsurf brands to introduce specialised boards for foiling. Now we offer a line of three dedicated foil boards in two different technologies. Popular since their introduction, the shapes are perfect for all levels of foil windsurfers from first timers to performance oriented foil riders. The 120, 135 and 150 remain unchanged and represent a balanced mix of fast, performance-oriented boards which are easily accessible with user-friendly all-round appeal.
RACE FOIL
Hydro Foil Slalom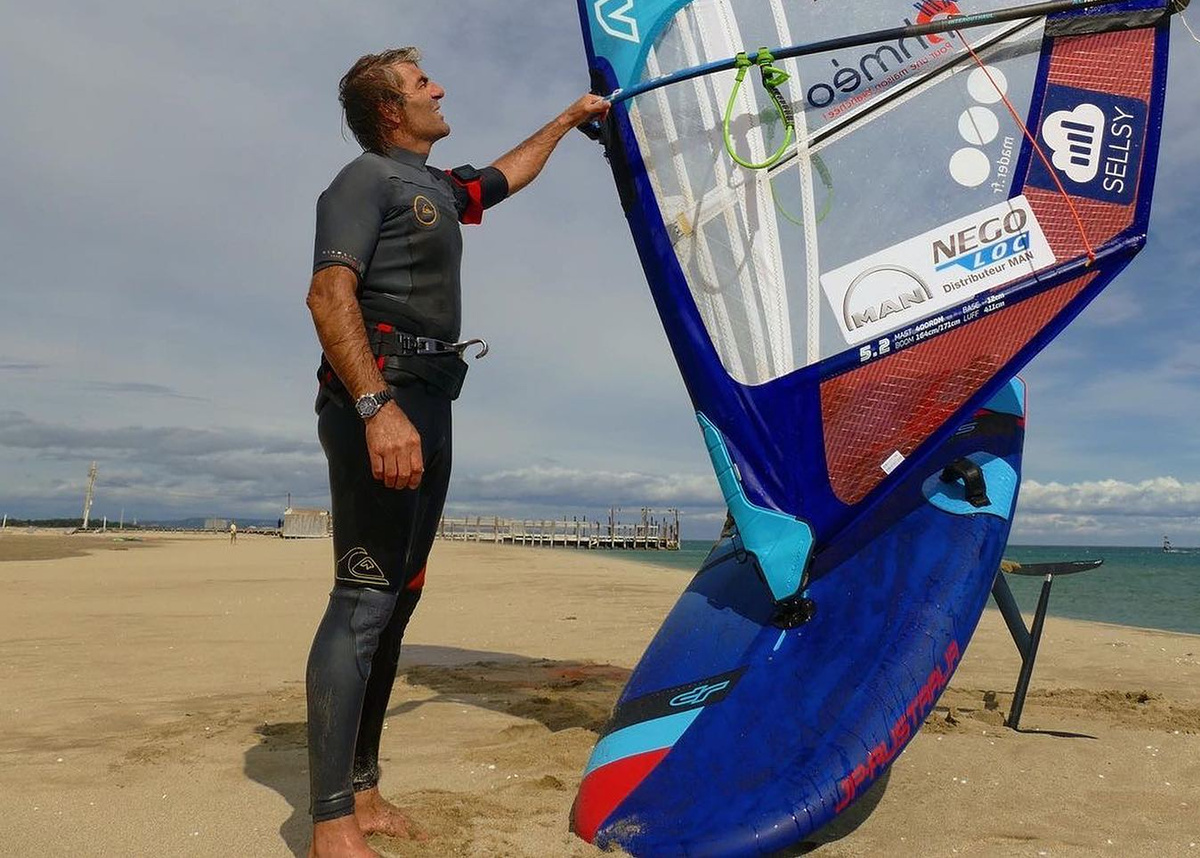 For 2020 the PWA merged slalom and foil into one new racing format. This format will remain unchanged in 2021. No matter how light the winds, we are about to witness even more racing and excitement at every event! Gone will be the times when riders are sat on the beach because of cancelled heats. Insufficient wind? Forget it: The PWA wind limit for slalom will be 5 knots! So, exciting action will be guaranteed ! This specialized board was developed for the adapted rules of the PWA slalom discipline. And already in the first event in February 2020, Antoine Albeau won the pro-riders class at the Defi Wind in Japan using this board. But hold on: Stop the press! Antoine set a new World Speed Record for the Nautical Mile back in June! So, the board does not only perform in light winds!
Hydro Foil Course Racing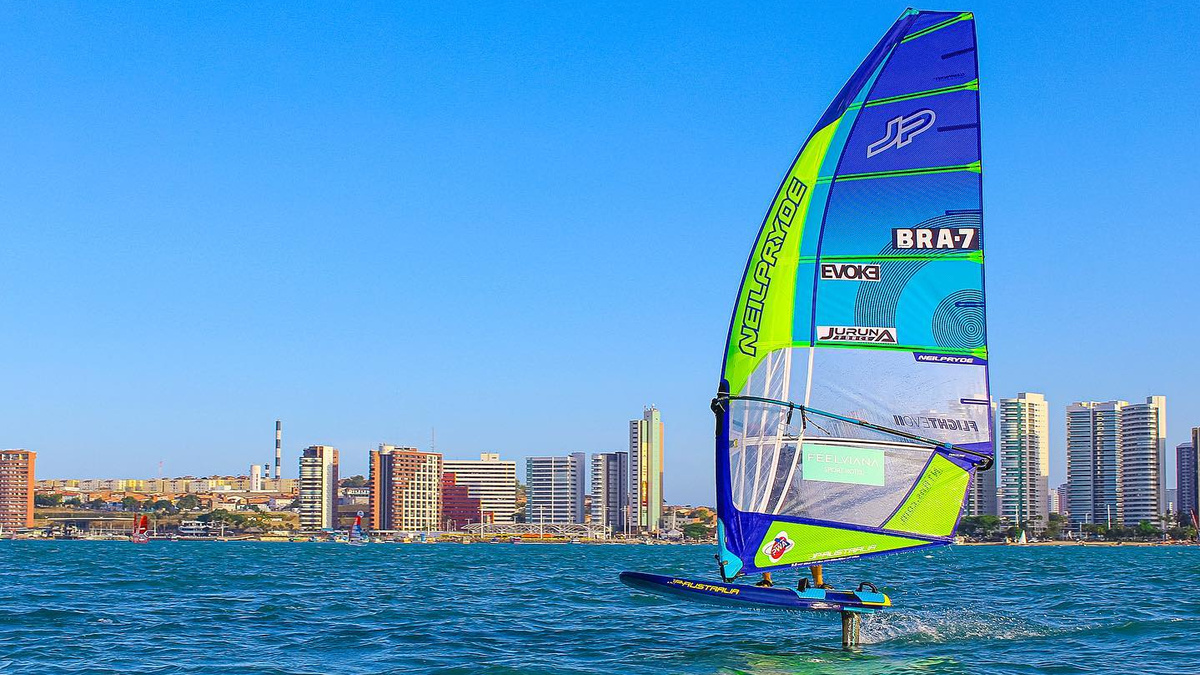 HydroFoil Pro COURSE RACING is a board designed for up- and downwind sailing. All details are projected to create really racing machine for hydrofoil racing. First of all, it features clearly sharper rails along the whole hull with no more bevels in the nose – for maximum lift and planing efficiency. The sharp rails push the board up in flight mode after occasional touchdowns. Secondly, it provides the perfect stance, a connected and stable feel to the board: It is the base to make use of all the power coming from the foil and sail. Maximum width: 1 m. The parallel outline offers this width almost throughout the entire board giving it a more squarish look compared to its predecessor, the 190. Even the tail is marginally wider and thus the straps further outboard. The width offers maximum leverage to control the powerful foils and sails used in foil course racing. Higher volume of 230 L: The incredible thickness from the tail to the forward strap area increases the volume and offers clearly more leverage. Powerful foils and sails can be handled easily. The high volume and sharp rails get the riders airborne early and easily. Efficient volume in the nose area supports the rider during tacks and at the start.
SLALOM & SPEED
Slalom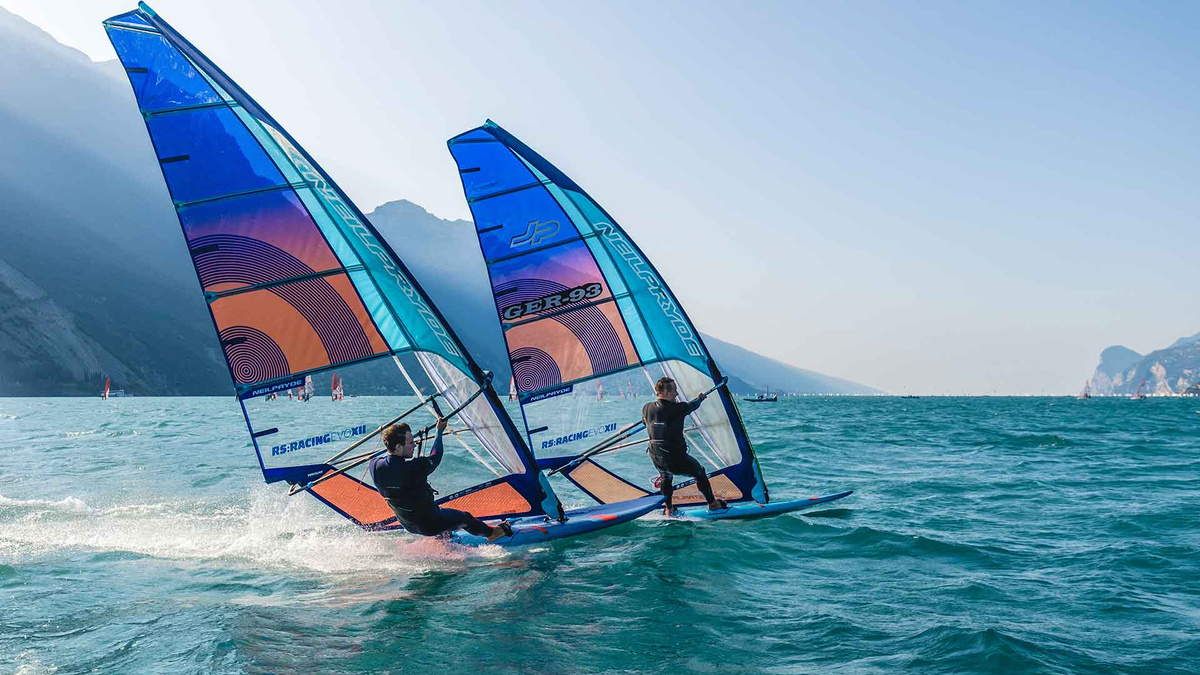 Control and top speed – that's what it is all about when you want to be on the podium. The 62, 71 and 85 are designed for blasting at PWA competition speed. Also, lighter riders remain in control even when fully overpowered enabling them to get up to top speed. The smallest 55 has proven its qualities on speed slalom tracks like the Defi Wind.
Speed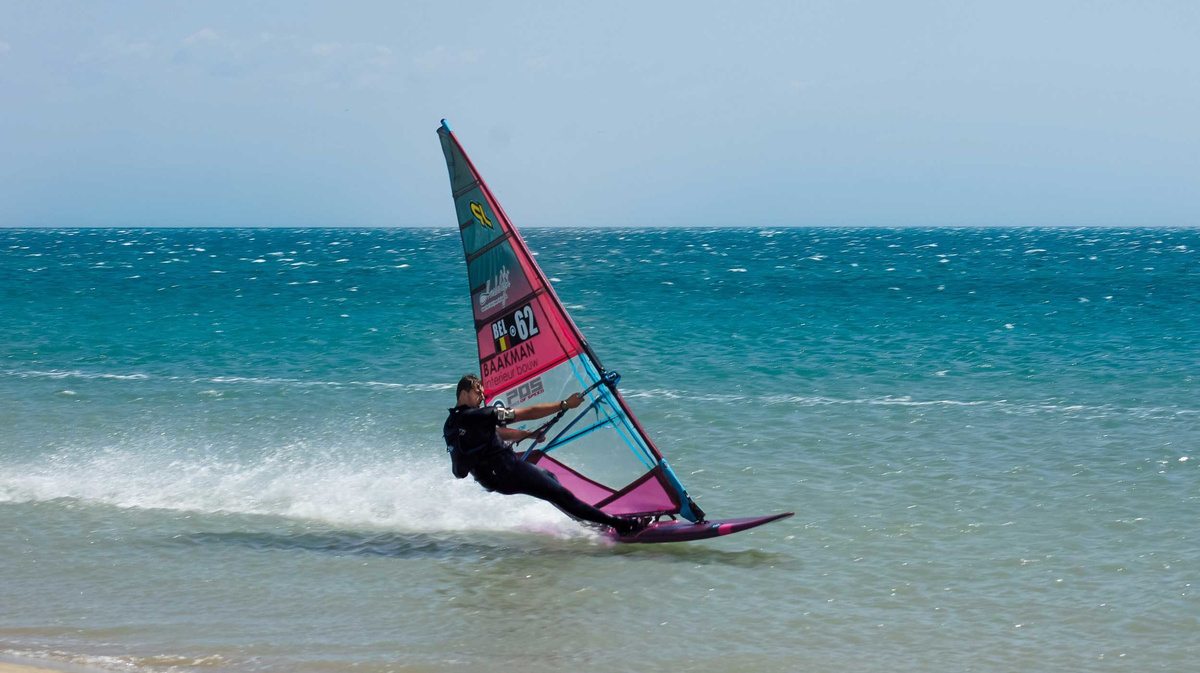 There is nothing like the feeling of flying down a speed course totally maxed out and being right on the edge. They are designed and developed for those who have the guts to sheet in – no matter what. Rocket-like acceleration, super loose feel and almost unlimited top speed: This is what these boards are made for. Take the biggest sail you can possibly hold, sheet in and experience the feeling of flying down a speed course – totally maxed out and right on the edge. Hans Kreisel proved with the JP Speed 45 that these boards can handle and control speeds up to 100 km/h and more. To know this imposes confidence when trying to break your personal absolute bests and before your fear level might take over. They are designed and developed for those who have the guts to constantly push their limit. The super fast 50 fits in every speed sailor's quiver and the 54 offers more power for light wind speed sailing.
FREESTYLE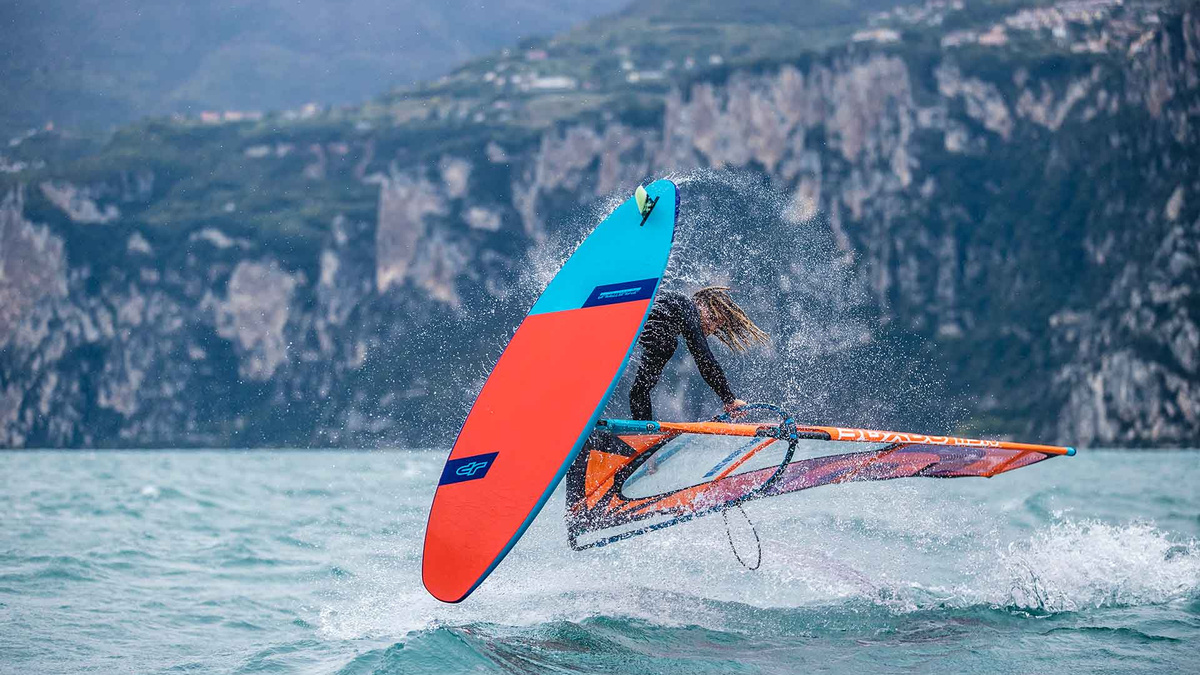 For several years the four JP Freestyle boards were state of the art. Shaper Werner Gnigler tried to further develop the line several times and he managed to improve certain characteristics. But when improving one side, too much was lost on another. And in the end, the production boards were more 'complete' and remained the better package, overall. But not this year... The JP Freestyle boards accelerate superbly for powerful jumps. Their short, compact shapes enhance the handling in all moves and speeds up all rotations. The lively and direct feel builds confidence so that amateurs and pros alike will pull-off more moves in greater style. And the Foil-Powerbox widens the range of use.
FREESTYLE WAVE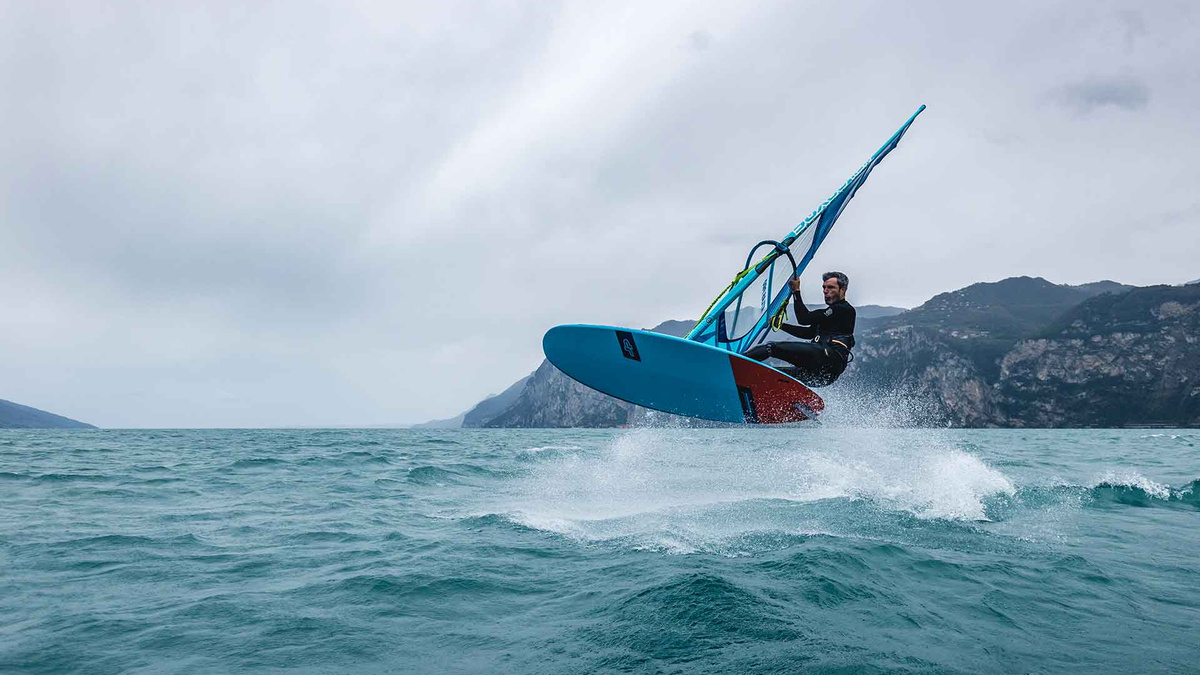 The compact versions of JP's bestsellers have the potential to fulfill every windsurfer's dreams as they unite the virtues of a classic medium to high wind all-rounder with the advantages of the compact, versatile design. JP's fastest, liveliest and most manoeuvrable all-water toys. They accelerate in the flats, fly over chop and carve into wave faces. No matter the conditions, you'll simply have the best time on the water – easy! It has been said before and has to be pointed out again: The Freestyle Wave concept is the ideal option for 99% of coastal-sailing recreational windsurfers. If you are not sure which board line would suit you best, then you don't need to look any further. The Freestyle wave offers so many tuning options that it can be set up perfectly for any given day, no matter what the conditions. It's an ideal all-round high wind board for both, blasting and bump&jump sailing. It also shines as a powerful, all-round wave board for lighter winds, heavier sailors or difficult conditions and then is great fun especially for huge jumps and fast carves in side to side onshore conditions.
WAVE
An entirely new all-round wave board that combines and beats the best characteristics of our previous, all-time favourite wave designs. The Magic Wave draws from the speed of the Thruster Quad, versatility of the Wave Slates, ease of sailing of the Real World Waves. It also offers incredible speed and confidence on the wave, matching the performance of the Ultimate wave in most conditions, even in waves up to and over mast high. Extremely quick to get planing and reaching top speed, the Magic Wave pops over white water effortlessly and jumps extremely high. It offers both front and back foot wave riding possibilities, gaining speed and control from the advanced rocker shape, beautiful rails and wide, thin, ultra-high performance swallow tail. Confidence, speed, comfort and grip on the wave all combine into a board that feels carvy and loose on the wave face, while still offering the essential speed needed for more onshore conditions. Finally an all-round board which excels in mediocre conditions but does not compromise on wave performance. JP's most exciting introduction to the wave board market for many years.
The Ultimate Wave will stun dedicated wave sailors around the globe. You will feel at home at every wave spot in any given conditions. The board carves fast, turns smoothly and maintains speed anywhere from huge down-the-line waves to mushy onshore rollers. It responds instantly to rider input and changes from rail to rail comfortably and extremely quickly. The grip and rail bite will give you the confidence to push your personal limits when carving turns on anything from medium to XXL waves. It will reward progressive sailing with turns that you used to dream of. This is the ultimate wave board! After 4 years of development, the Ultimate Wave was introduced to the JP range two years ago as a successor to the popular Radical Thruster Quad and Thruster Quad. Its speed, early planing and manoeuvrability made it more than just a worthy replacement.
​
Moreover, among these eighteen models we can find four different technologies:
Epoxy Sandwich - the cheapest but very durable construction
LXT - a new technology that combines the advantages of previous PRO and FWS versions
GOLD - lightweight top-class carbon construction used in some freeride models
PRO - advanced carbon construction used in competition boards.
However, more on the technologies will be in another article.
As you can see, JP AUSTRALIA is able to provide the perfect board for everyone, regardless of age and skills.

Author: Max