EASY SURF activity during COVID-19 pandemic
EASY SURF activity during COVID-19 pandemic
< back
Aloha!
In view of the spreading COVID-19 pandemic, like many other companies, we have been forced to take a different attitude to running our business.
But this does not mean that we are putting a break on our work - the EASY SURF Shop crew continues to work at the full of its capacities. Part of the team has taken up the tasks that can be performed in the comfort of their own home. Others duly arrive at work as in our business not everything can be performed via the internet (unless you mean shopping in EASY SURF Shop :)). Each day, we are receiving orders, we are introducing new procedures and solutions, so we have our hands full.
​
In this period, let us try to limit direct meetings as much as possible. Although we are on the spot the whole week, it will be considerably more advisable and safer if you stay at your homes and handle all matters by phone, email or live chat. If you need to come to our store, please let us know beforehand (tel. +48 61 666 07 01) - so we can be prepared. Nevertheless, let us restrict visits to the absolute minimum. We would recommend to place your orders in advance in the online store, select personal collection and make advance payment for the order via wire transfer or card. Thus, before you visit us, the selected goods will already be ready waiting for you - we will be able to hand them over efficiently and securely. Our company is provided with the necessary protective measures, such as disposable gloves, disinfectants, etc.
We are at your disposal at all times - you are welcome to contact us - you can call us at any time to negotiate prices, seek consult or ask for advice regarding the equipment.
Ewa Białkowska
is working remotely and is available under phone no.: +48 513 020 573, she is also available for Live Chat at all times
Bartek Grzesiek
and
Adam Kowalski
are available in the office and retail store, tel +48 61 666 07 01.
Please note that at the beginning of January this year we moved to a new location in Poznan -
Find us on Google maps
.
Our new address:
EASY SURF Shop
ul. Św. Michała 100
61-005 Poznań, Poland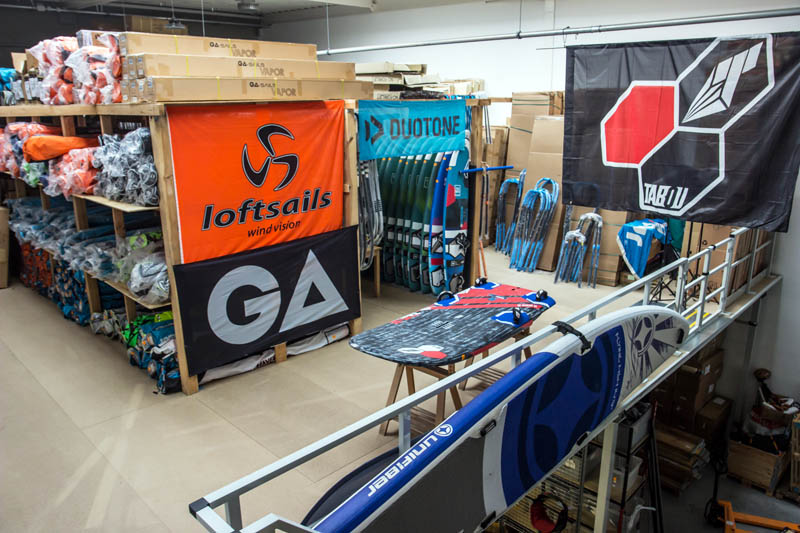 ​
Valid opening hours:
Mon-Fri 8 am - 4 pm, Saturday - closed until further notice.
See our product news - a section where we add the newly adopted goods:
easy-surfshop.com/new-in
See our latest bargains:
easy-surfshop.com/time-limited-offers
​
It will be well! Hold on! We will surf again :)
​
Want To Get More ?